Think With Your Hands! Design Through Making
November 8, 2019 12pm - 1:30pm
In this workshop participants will design a hand-held communication device for kids, through exploring different hands on design methodologies commonly used in the Industrial Design process.
Make+Shift
8204 N. Lamar Suite B16
Austin, Tx. 78753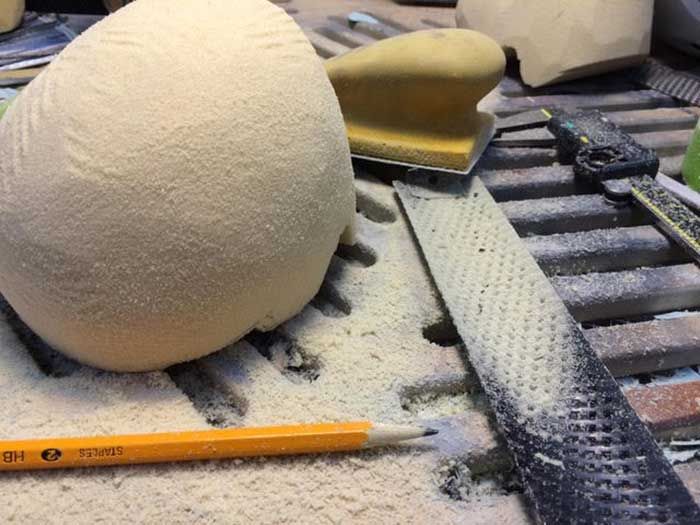 Think With Your Hands! Design Through Making
As children many people grew up combining objects together to create new and wonderful things. Please join us to explore that sense of wonder and discovery by using some of the industrial design process tools of physically making, as a way to discover new ideas. In this design workshop participants will be challenged to design a hand-held communication device for kids, and will be guided through a series of hands-on design methods commonly used by Industrial Designers.
During the workshop we will cover the following topics:
An overview of the ID Process
Additive and subtractive form finding processes
The use of hand tools to work materials like wood, foam, and clay
Form design languages
Attendees will leave with fit and form models of their ideas, and they'll have a deeper appreciation of how design by making can propel the design process further than a fancy rendering or a high-level functional drawing.
With so much overlap between digital and physical design, this workshop is intended to show or remind any participants, regardless of their design background, how much fun it is to play! how getting out from behind the desk and allowing one's self to play though making can evolve ideas. Our hope is that people leave these sessions inspired by the process of using their hands and having fun. We hope that all the participants take some of the playfulness back to their daily jobs and integrate it into their design process!
Speakers / Facilitators
Kyle Ellison, Founder & Design Principal at Trailside Creative, LLC
Kyle Ellison is an Industrial Designer, a Maker, and a Builder with a love for the outdoors, and a passion for building meaningful user experiences. Kyle has spent the last 15 years designing award winning products in the Outdoor and Action Sports industries for brands such as Giro Sport Design, Bell Helmets, and YETI Coolers. He began his career designing helmets in the mountains of Santa Cruz, California and after years of consulting on the side, he officially founded Trailside Creative, LLC in Austin, TX in 2018. Trailside Creative is a boutique design and user experience consultancy based in South Austin, with a mission to create products and experiences that inspire and motivate people to live active, healthy lifestyles.
Brooke M Davis- Founder of make+Shift, LLC
Davis has been practicing Industrial Design for over 20 years. Her passion for furniture design, product design and teaching have afforded her with a breadth of knowledge across the design fields. Davis' furniture design is well known in the art furniture world as a pioneer in using digital fabrication processes to create designs that look one of a kind. She exhibits her furniture nationally and has won prestigious design awards internationally. Once a tenure track professor, Davis left full time teaching in 2010 to move to Austin, TX to open make+Shift LLC. Her vision was to give designers access to the creative resources they had access to in school. In 2011, Davis won $25,00 in the A+FCU Business Plan Competition to launch the company. Make+Shift offers designers and entrepreneurs help with their design process through design consulting, prototyping services ,and design education and membership. In addition to running make+Shift , Davis still continues to teach design in a part time capacity at St. Edward's University.
LOCATION
8204 N. Lamar Suite B16, Austin, Tx. 78753
INTENDED AUDIENCE
This workshop is targeted toward anyone who has hands, and likes to be creative!
8204 N. Lamar Suite B16
Austin, TX 78753