Tiny Hacker House Design Challenge 4.0
November 6, 2019 3pm - 4pm
Designing a futuristic TinyHouse community and advocacy campaign at TinyHackerHouse.com.
The Hub, Trinity Hall
311 E 5th St.
Austin, TX 78701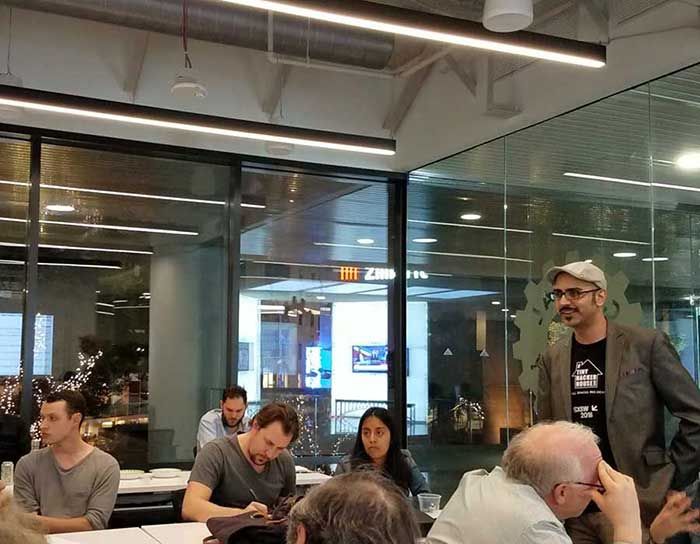 Tiny Hacker House Design Challenge 4.0Add an event
In this workshop we will review 4 movements that have emerged over the past 7 years and learn about future skills and opportunities.
Behind every successful idea or project is a community of people who believe in the vision and support the initiatives throughout the implementation process. In this guided exercise, we will go through the process of taking an idea from concept to campaign and learn the strategy behind successful implementation of this process by collaborating with other designers.
The TinyHouse movement is a grassroots initiative to address affordable housing and advantages of community living. It has received mass adoption across America and changed the lives of families and simple living individuals.
This session will be split into 3 parts:
Discussion and Brainstorming Session
Collaboration with other designers in the room to design a TinyHouse Community space
Learning how to design advocacy program for the communities you want to build.
At the end of the workshop, you'll hear about some updates on secret projects we've been working on in Austin to build this community. Designers and Teams from this workshop will be invited to our secret community space in the future to see the developments and implementation of ideas and have an opportunity to be part of our Futurist community workshops to learn about the latest technology in DIY alternate living spaces.
Speakers/Facilitators
Anil Pattni, Founder, Community Experience Designer (CXD)
LOCATION
The Hub, Trinity Hall, 311 E 5th St, Austin, TX 78701
DAY
Wednesday, November 6th
INTENDED AUDIENCE
Designers, marketers, advocacy campaign, social media, event hosts
311 E. 5th St.
Austin, TX 78701