Weight Stigma, Fat phobia, and Weight-Based Discrimination in Design
November 5, 2019 9am - 10:30am
Healthcare providers come together with designers to explore how weight stigma harms us all and explore ways we might change our practices to be more inclusive.
Autonomy Movement
601 Farley Drive
Austin, TX 78753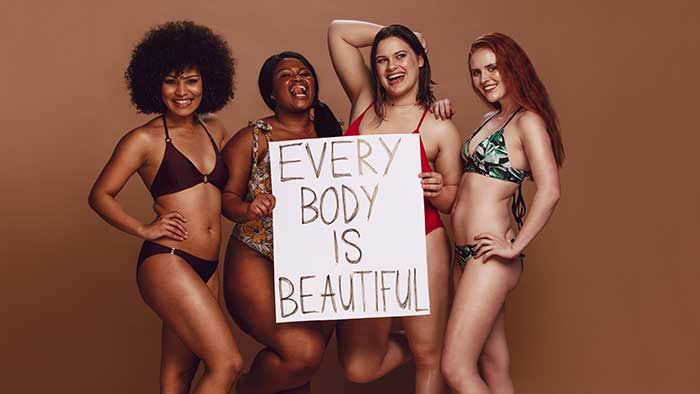 Weight Stigma, Fat phobia, and Weight-based Discrimination in Design
Sarah Bagwell (graphic designer), in partnership with Kim Gould (Licensed Marriage and Family Therapist and Licensed Personal Trainer), Jess Sprengle (Licensed Professional Counselor and Eating Disorder Specialist), and Kathy Kimbrough (Registered Dietician) invite attendees explore their own internalized fat phobia, followed by an expert guided dialog about how such beliefs perpetuate weight stigma and weight based discrimination. They will discuss fat/weight-loss myths, beauty standards, and the physiological effects of fat negative attitudes. Together participants will work to shift language in existing problematic ad campaigns. Attendees will redesign the way they speak about their own body in creating affirmation cards digitally or by hand (a variety of supplies/media will be available).
Speakers / Facilitators
Sarah Holt-Bagwell, Fosforus, Lead Designer
Sarah is a multidisciplinary designer with Fosforus, a full service creative marketing, web design and advertising agency. Fosforus specializes in B2B , but has championed for all types of brands, everything from 3M to New Belgium Brewing company. Sarah cut her teeth in the industry designing for Friskie's and internet sensation, Grumpy Cat. In and out of the office she advocates for intersectional body positivity and Health at Every Size.
Jess Sprengle, Licensed Professional Counselor and Eating Disorder Specialist
Jess Sprengle is a licensed professional counselor in Austin, TX, where she owns and operates a private practice specializing in the care and treatment of folx with eating disorders, disordered eating, and body image disturbances across the lifespan. Jess also provides education and consultation to other health and wellness professionals about effectively approaching and caring for those with EDs. She is a champion of freedom, justice, and liberation for all people and all bodies, and operates from a holistic, inclusive perspective.)
Kathy Kimbrough, Registered Dietician
Kathy believes healthy diet has more to do with what's in your head and heart than what's on your plate. She helps people find peace with food and peace with their bodies. She is a Registered Dietitian with a non-diet, all foods fit, Health At Every Size philosophy. As a team member, collaborator and a guide she helps clients uncover food beliefs and behaviors that no longer serve them. She loves to talk about science, and use that knowledge to separate facts from food myths.
Kim Gould MS., LMFT, NASM CPT
Kim is a Licensed Marriage and Family Therapist specializing in eating disorders and body image issues, and is also a certified barre instructor as well as a Certified Personal Trainer. While simultaneously working in both the mental health and fitness industries, Kim was inspired to open Autonomy Movement, Austin's first size-inclusive, body-positive fitness studio free from mirrors, scales, and shaming weight-loss challenges. Her intention in founding Autonomy was to offer clients in all bodies a space to move safely physically, mentally, and emotionally, and to help clients explore and restore their relationships with exercise and their bodies in fitness studio free from the pressures of diet-culture.
LOCATION
Autonomy Movement, 601 Farley Drive, Austin, TX 78753
ORGANIZED BY
Sarah Bagwell
INTENDED AUDIENCE
This event is particularly useful for those who work in positions responsible for creating messaging or imagery, such as advertising, copywriting, social media management, photography and graphic design.
601 Farley Drive
Austin, TX 78753