Wicked Leadership for Wicked Problems
November 6, 2019 3:30pm - 5pm
Join us to learn how to engage with communities in a meaningful way, understand how we manage complex community partnerships and explore your own leadership entry points.
Capital Factory
701 Brazos St
Austin, TX 78701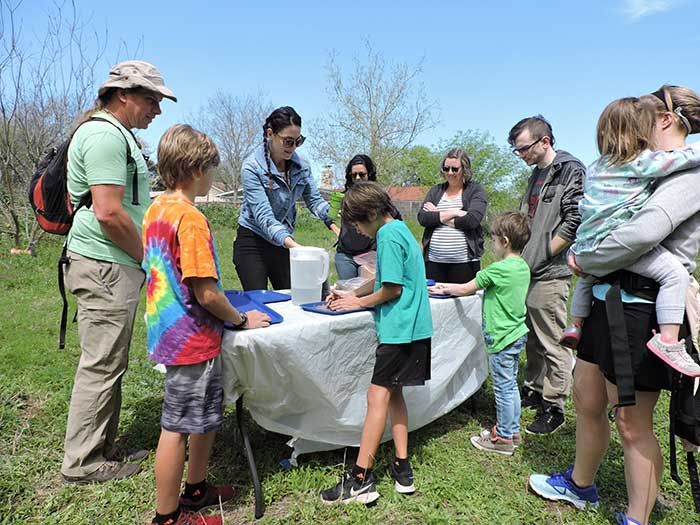 Wicked Leadership for Wicked Problems
​As practitioners, researchers, and advocates doing the work of "wicked problems" on the ground with our partners, we rarely encounter situations that are not complex in nature. More often, our partnerships and work are dynamic, messy, and confusing. Complicating matters even more are the realities of "insider" and "outsider" perceptions we face as we enter the realms of different community challenges. What we have learned through the default experimentation that is practice is that there are many entry points to understanding and influencing issues from the ground up and top down that are necessarily linked and critical to engage in simultaneously.
Building on these experiences we will present on how to engage with communities in a meaningful way that supports local leadership, even when it cannot be clearly identified, leading to sustainable and equitable outcomes. We aim to share our personal and organizational experiences of managing complex partnerships as insiders and outsiders in the face of complex problems and to provide tools for workshop participants to think through their own leadership entry points. We see this as an interactive activity where participants would assess current community leadership styles and access the different entry points necessary to influence change.
Lastly, you're also invited to join us at our annual fundraiser! Formerly known as Austin Community Design and Development Center (ACDDC), Community Powered Workshop has gone through some big changes and we're excited to launch our new brand and showcase our work. On Thursday, November 7th, be part of an engaging afternoon of networking and learning how collaborative planning can create equitable, sustainable communities. We'll host a short panel on how affordable housing, community health and design, and climate resiliency all intersect, with hands-on activities for guests to participate in. Food and drink will be provided. We hope to see you there!
Speakers / Facilitators
Awais Azhar | University of Texas at Austin
Awais Azhar is a Community and Regional Planning Ph.D. student at the University of Texas at Austin School of Architecture. His research and advocacy focus on affordable housing, racial equity and LGBTQ+ rights. He serves in several community leadership roles, including as a Planning Commissioner and Austin Housing Coalition Executive Committee Member.
Nicole Joslin | Austin Community Design & Development Center
Nicole Joslin has a background in Architecture and Planning with a focus on governance, leadership, and resource distribution in moments of community crisis ranging from natural disasters to displacement pressure. As the Executive Director of the ACDDC, Nicole has collaborated with frontline community leaders on locally-led solutions to community-identified challenges.
Marla Torrado | Austin Community Design & Development Center
Marla has a Ph.D. in Community and Regional Planning with a background in community-engaged research, community organizing, social justice, and participatory processes. Marla has worked with communities in Austin, Puerto Rico, and Argentina in collaborative and participatory planning projects related to affordable housing, access to healthy foods, and the impacts of development on natural ecosystems. Marla is part of the Culture of Health Leaders program funded by the Robert Wood Johnson Foundation.
About The Organization
Community Powered Workshop (formerly Austin Community Design and Development Center) is a community design nonprofit that believes our everyday environments should be conceptualized and built by placing local needs first. Through research, social impact design, and collaborative community planning, we work to support community-based solutions and initiatives by placing them at the front of affordable housing, community health and design, and climate resiliency work.
LOCATION
701 Brazos St, Austin, TX 78701
DAY
Wednesday, November 6th
ORGANIZED BY
Community Powered Workshop (formerly known as ACDDC)
INTENDED AUDIENCE
Design and planning practitioners, advocates, activists, and students
701 Brazos St
Austin, TX 78701