Aeroderivative: Retooling Design Methodologies in Aviation
NOVEMBER 11, 2020, 6:00PM - 7:00PM
Join us for a discussion on learnings for adapting design methodologies for airlines around the world. As aviation spans the globe, how do designers at GE Aviation, Boeing, or Apple design within a domain-specific context while still utilizing the design research methodologies that provide great insights?
Virtual Event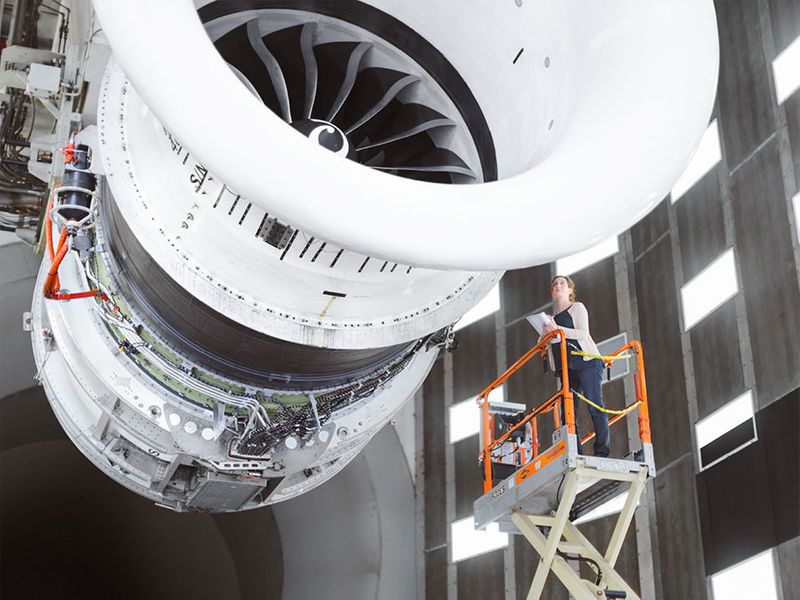 Aeroderivative: Retooling Design Methodologies in Aviation
How do designers adapt and mold their design methodologies, techniques, and processes in an aviation context? The goal of this talk is to share some of the learnings from design workshops, feedback sessions, and research sessions with airlines around the world. While there is a large focus on the consumer and passenger experience, the speaker panel will shared varied design perspectives on the internal operational side of aviation. OEMs (original equipment manufacturers like General Electric and Boeing) and airlines (Qantas) employ designers to design for pilots, flight test engineers, and flight data analysts among other key users.
We will cover how design has traditionally functioned in aviation, and the move toward "digital transformation". We will be sharing brief case studies as well as design methodologies for improving data quality and data literacy as part of design principles.
SPEAKER
Vinita Israni, User Experience Manager, Qantas Airways
Vinita Israni is a User Experience Manager for Qantas Airways, translating user research insights and strategy to interfaces, services, and systems. She has worked across a multitude of domain spaces, including aviation, mobility, and voice design. She's worked as a lead on a product design team (Alexa at Amazon, GE Aviation, GE Digital) and as an innovation strategist (Greenfield Labs - Ford Motor Company and IDEO). With a background in interaction design, studio art and psychology, her current interests lie between the intersections of design leadership, mental health, and civic design.
SPEAKER
Andy Rector, VP of Digital Services, GE Aviation
Andy Rector is a Vice President of Engineering of Digital Services at GE Aviation. He has worked in the area of flight analytics and flight safety for over 10 years, and joined GE in 2012 as part of the acquisition of Austin Digital, Inc. He has extensive experience in creating and supporting flight safety and fuel efficiency analytics provided to airlines of all sizes. He has led a team of world-class Software Developers, Data Engineers, Data Scientists and IT professionals that have been delivering incredible products and services to airlines for over 15 years. Currently, he works in the mergers and acquisitions group integrating various new technologies into the GE store.
SPEAKER
Alyssa Greenman, Product Designer, Foreflight
Alyssa Greenman is currently a Product Designer at ForeFlight in Austin, TX. She specializes in user research and mobile application design but is involved throughout all phases of the product lifecycle.
Alyssa was previously a User Experience Designer at Gulfstream Aerospace and Lexmark International. She received her M.S. in Human Factors and Systems from Embry-Riddle Aeronautical University in 2014. She became a certified ScrumMaster in 2015 and a certified Agile Coach in 2019. In her spare time, she enjoys cooking, traveling, camping, and reading.
DAY
Wednesday, November 11th
INTENDED AUDIENCE
Anyone interested in understanding how to design cross culturally or across different domains. Some of the terminology and discussion will be oriented towards more mid-to-senior level designers (as we are adapting design methodology beyond basics).
REGISTER
This event has ended.