Antiracism Activation Kit
NOVEMBER 10, 2020, 8:30AM -10:00AM
Deepen your personal antiracism journey with a guided workbook where you learn antiracism fundamentals and walk away with a personalized action plan.
Virtual Event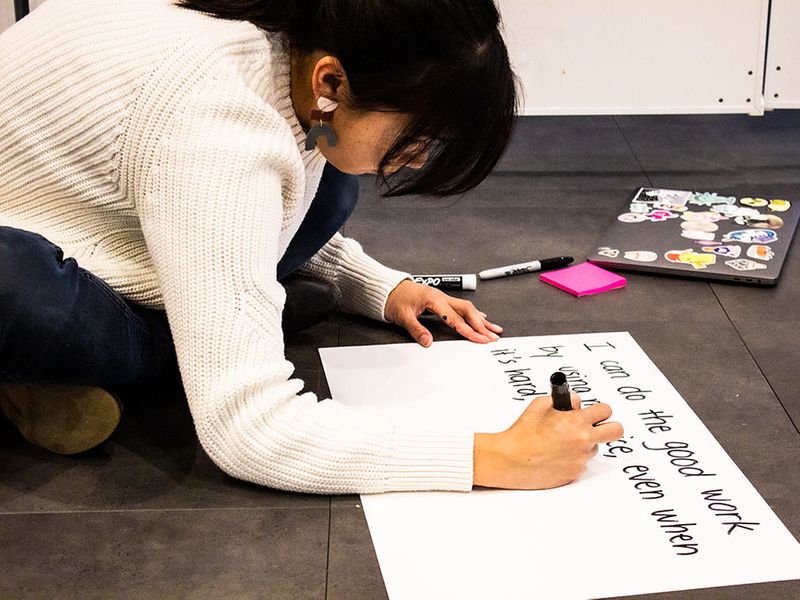 Antiracism Activation Kit
We live in a society that perpetuates racism, and it's our responsibility to unlearn deeply rooted biases.
​​Many antiracism resources exist, but sometimes we don't know where to start. Our goal is to empower individuals to create their own antiracism journey based on their time, capacity, and learning style. Activism can take many forms, but in order to combat the racist tendencies that live inside of us, we need to balance our activism with self-care, self-reflection, and action.
SPEAKER
Ploy Buraparate
Ploy Buraparate is a senior user researcher, designer, and facilitator. She is the co-host of the podcast Interstice. Her passions are where the realms of social and digital justice intersect.
Learn more about Ploy on her website: www.ciaomayne.com.
SPEAKER
Andi Lozano
Andi Lozano is a product designer and design-thinking facilitator. When she's not pushing pixels, she's snuggling her pups and hubs or lecturing someone about their posture.
Learn more about Andi on her website: andilozano.com
SPEAKER
Karah Garcia
Karah Garcia is a Certified Educator and Library Professional with a passion for teen advocacy and diversity/inclusion initiatives.
When she is not working, this proud mama is actively educating herself on how to better raise her fierce little girl to be aware, compassionate, and just.
DAY
Tuesday, November 10th
ORGANIZED BY
The Antiracism Activation Kit
INTENDED AUDIENCE
Anyone is looking to begin or continue their journey to become an antiracist.