Becoming Digital Sherlocks: Uncovering Insights in Remote Research
NOVEMBER 11, 2020, 5:30PM - 7:00PM
What can we learn about others via remote research? In this workshop, we will teach attendees to hone the art of observation via digital interaction. Together, we will use design research practices to uncover insights from each others' physical environments and everyday artifacts as seen through our laptop lens.
Virtual Event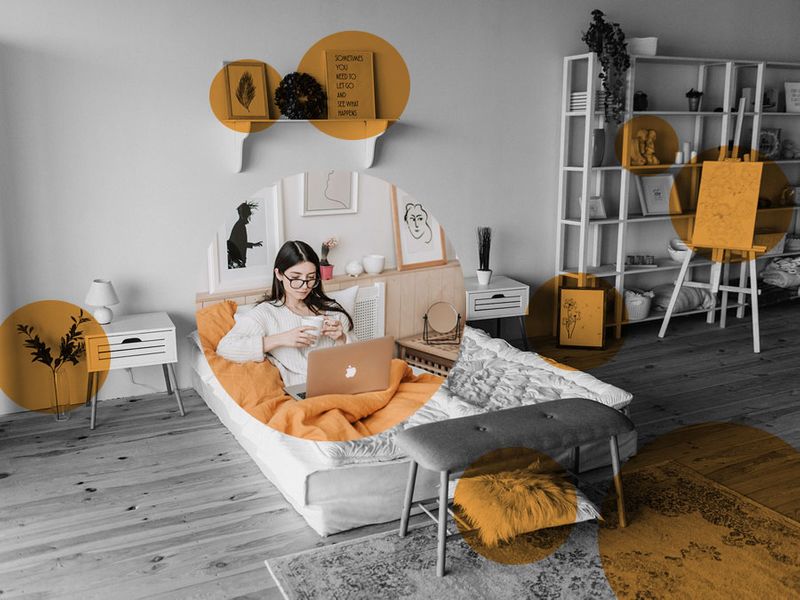 Becoming Digital Sherlocks: Uncovering Insights in Remote Research
Understanding people by spending time with them in their space is a key feature of the design process. Today we're more physically distant than ever before—but that hasn't dimmed our curiosity about others.
Modernist Studio will guide workshop attendees on their own ethnographic investigation into what we can deduce about one another from the computer screen. As designers, researchers and strategists, it's our job to solve how to bridge from distant interactions to inclusive understanding. First, we'll uncover what it is about remote research that puts a wall between ourselves and those we're speaking with, and then we'll move into unique ways to break down those walls via interactive exercises and examples from our own remote design practices.
Attendees will come away with methods for how to balance power dynamics in virtual discussions, how to interpret environments and artifacts through the laptop camera, and how to embrace new practices in connecting with others while we remain apart.
SPEAKER
Laura Galos, Design Research & Strategy Lead, Modernist Studio
Laura Galos is Design Research and Strategy Lead at Modernist Studio in Austin, TX. She has been an enthusiastic supporter of Austin Design Week, having conducted workshops in 2017 and 2018. Laura's work focuses on in-depth and actionable insights that result in human-centered products, services, and systems, while critically examining new ways to evolve design research as a discipline. She has extensive experience in supporting, developing, or starting design research practices in diverse organizations such as IBM, O'Reilly Media, and LegalZoom.
SPEAKER
Catherine Woodiwiss, Design Strategist, Modernist Studio
Catherine Woodiwiss is a Design Strategist at Modernist Studio, where she supports clients in uncovering user needs and experiences, identifying problem spaces and insights, and co-creating systems to drive human-centered products and services. Catherine has developed design research curriculum for global foundations and Fortune 100 tech companies, and has built and led design research workshops for journalists, activists, entrepreneurs, and college students. She delivered a "lightning talk" at Austin Design Week 2019, and deeply values the role that Austin Design Week plays in creating space for a broad assembly of design practitioners.
DAY
Wednesday, November 11th
ORGANIZED BY
Modernist Studio
INTENDED AUDIENCE
Designers, design researchers; non-designer researcher/ethnographers, storytellers. "102"-level design research. Interactive. Methods, examples, and reflection.