Blueprint for the Future of Work
NOVEMBER 13, 2020, 10:30AM - 11:30AM
How the blending of remote work, culture, technology and wellness are colliding to create the new multi-faceted, flexible working experience.
Virtual Event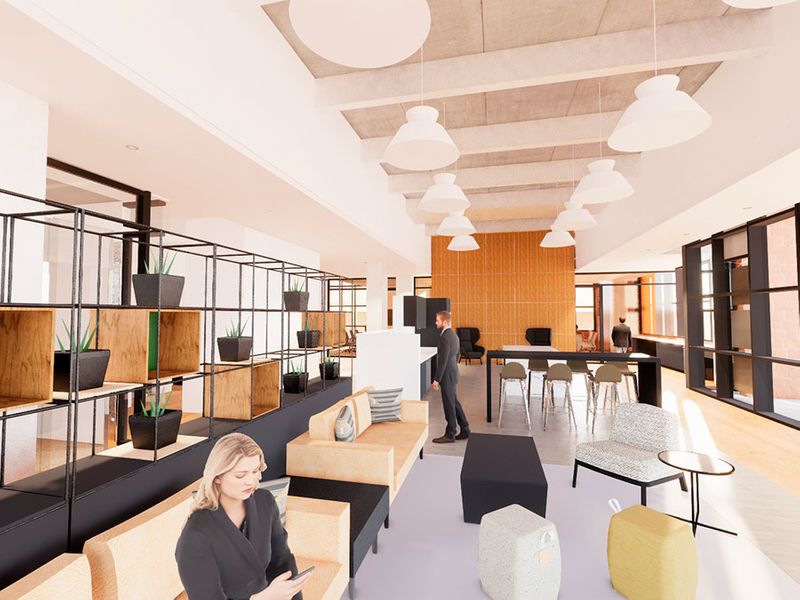 Blueprint for the Future of Work
Gensler workplace design experts will share the latest thinking on the employee experience of the future gleaned from clients across various industries. From reimagining the workplace as a multi-modal activity space that supports connection and wellbeing to managing the hybrid work schedule via the acceleration of technology, let's explore these visionary concepts in light of this unprecedented opportunity of transformation and the holistic effort to ensure flexibility and equity for all moving forward. We will also solicit inputs from the audience throughout to create a dynamic, interactive session.
SPEAKER
Nena Martin, Director of Workplace, Gensler
Nena Martin, IIDA, NCIDQ brings more than 25 years of interior architecture and design experience to her role as Gensler's Director of Workplace and Technology Leader. She successfully leads clients in the process of designing new corporate campuses and offices by identifying key drivers that impact the landscape of each organization's business strategy, design philosophy and future innovations. With a passion for people and design, Nena builds strong relationships and provides engaging workplace environments for clients such as Apple, Facebook, Dell, and Google in Austin and major industries throughout the country.
SPEAKER
Jennifer Mejia, Design Manager, Gensler
Jennifer Mejia, LEED AP, ID+C, RID, brings 19 years of interior design experience to her role as a design manager at Gensler. Her passion for design and ability to instill team collaboration has made her an effective leader in delivering many successful projects on budget and schedule. She excels at coordinating project efforts with architectural and engineering consultants, owners, and general contractors, incorporated an integrated project management and design approach.
SPEAKER
Bonnie Reese, Regional Consulting Practice Area Leader, Gensler
Bonnie Reese has been working in the field of Design for the past 20 years across a wide range of industries. She is the Regional Consulting Practice Area Leader for Gensler's South Central region. Her expertise spans experience strategy, qualitative research and digital content development centered in human-centered design practices. She has worked with clients such as American Airlines, AT&T Discovery District, the City of Austin, the University of Texas and Vodafone.
Prior to joining Gensler, Bonnie spent nine years at the international design and innovation firm, frog, leading qualitative research and social impact projects. After leaving frog, she launched her own consultancy to help companies become more human centered in their approach to their businesses.
In addition to teaching at the University of Texas and leading countless executive workshops in design thinking, she has also conducted research across a range of industries and geographies – looking at areas such as nutritional behavior change in rural Madagascar; internet behaviors in China, online course engagement in the US, and data management behaviors across the globe, (just to name a few). She has addressed the government of Madagascar, spoken at TEDMed Austin, Diseño Punto in Mexico, the Design Research Conference (IxDA) and locally at Impact Austin and DigiCities events.
INTENDED AUDIENCE
Anyone interested in the approach behind workplace design and how it is evolving in reaction to our current environment.