Dear Austin ... Embracing Identity Through Policy: Erasure and Displacement of Black and Brown Communities
NOVEMBER 12, 2020, 6:00PM - 7:00PM
Join Latinos in Architecture as we bring ADW a unique panel of local leadership shedding light on the historic racial divide within the black and brown communities of Austin.
Virtual Event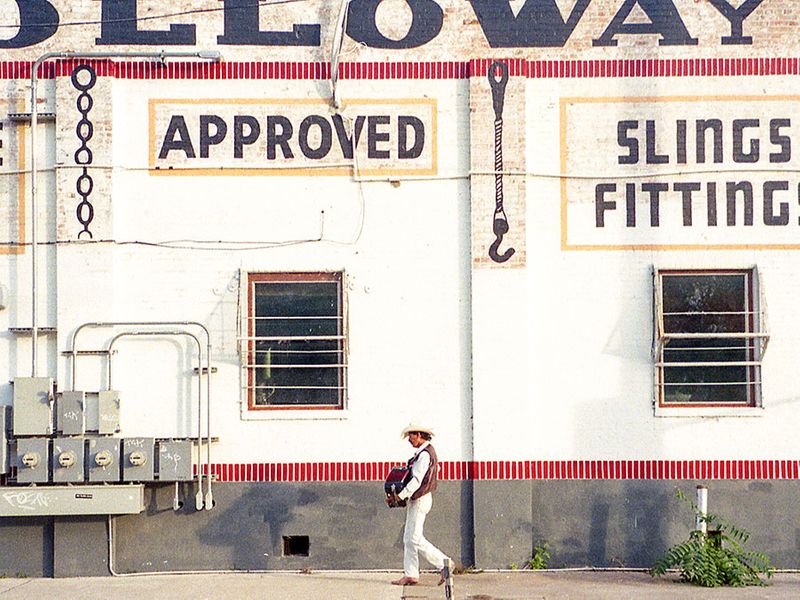 Dear Austin...Embracing Identity Through Policy: Erasure and Displacement of Black and Brown Communities
In order to design for our future, we must first understand our past. Since Austin's 1928 city master plan, an urban policy formalized the racial segregation confining African-American and Mexican-American residents, Austin has witnessed a racial divide that has displaced and marginalized communities of color. Today, we have witnessed a significant shift in the growth of the city, but has it come with a sacrifice to communities whose culture contributed its identity? Through zoning laws, housing restrictions, and the ever-growing challenge of gentrification, how can Austin prevent the erasure and displacement of black and brown communities while preserving and embracing the contributions of communities of color?
Our goal for this roundtable is to provide designers with an understanding of the racial divide the city of Austin has faced historically and how we can embrace the future more consciously through a social, economic, and political lens.
Questions we will address in our roundtable include:
-How has the history of Austin's racial zoning affected communities of color?
- Has Austin progressed culturally in the right direction within the last 10 years?
- In what areas has the city lacked cultural appreciation / representation?
- What barriers do black and brown communities face today?
- How can we create spaces of importance that celebrate our past while embracing the future?
- What roles can designers play in designing a more just, equitable Austin?
MODERATOR
Carmen Llanes Pulido (Go Austin Vamos Austin)
Carmen is a native of Austin, TX and second-generation community organizer working with neighborhoods and organizations in Austin's Eastern Crescent for the last 15 years. After receiving an interdisciplinary B.A. at the University of Chicago in Environmental Studies with a focus on the North American Free Trade Agreement (NAFTA) and its impact on Mexican communities and international food systems, she returned to Austin to work as an environmental justice researcher and organizer for People Organized in Defense of Earth and her Resources (PODER) in East Austin. She later ran a program at the nonprofit, Marathon Kids called the "Wellness Team Initiative," which engaged parents and teachers at 18 elementary schools in Austin's Eastern Crescent to increase fitness and nutrition opportunities in their communities; this program was the reason Carmen got involved in Dove Springs and eventually, GAVA's early start in these school communities. Carmen cares deeply about community relationships and intergenerational organizing, and participates in public health, anti-racist and anti-displacement networks in Central Texas and across the country. She chaired the City of Austin's Hispanic/Latino Quality of Life Commission until July 2019 when she joined the City's Planning Commission during a once-in-a-generation Land Development Code rewrite, and is an inaugural member of Austin's first Independent Citizens Redistricting Commission which created single-member city council districts in 2014. She was also part of the inaugural Community Strategy Team at the Department of Population Health at the University of Texas - Dell Medical School, and is a 2019-20 Fulcrum Fellow with the Center for Community Investment at the Lincoln Institute of Land Policy.
SPEAKER
Susana Almanza, Social Activist/Community Leader
Susana Almanza is a founding member and Director of PODER (People Organized in Defense of Earth and her Resources), a grassroots environmental, economic and social justice organization. Susana has overcome poverty, prejudice, and segregated schools to face down some of the world's most powerful transnational corporations. She is a longtime community organizer, and educator, mother and grandmother. Susana participated in the civil rights movement as a Brown Beret taking up issues of police brutality, housing, quality education and equity in school systems and health care as a right not a privilege. Susana Almanza is a proven leader and nationally recognized environmental justice activist.
SPEAKER
Nefertiti Jackmon - Housing & Policy Manager, Displacement Mitigation (City of Austin)
Nefertitti Jackmon serves as Housing and Policy Planning Manager for the City of Austin's Housing and Planning Department spearheading their Displacement Prevention efforts. As the former executive director of Six Square: Austin's Black Cultural District she brought passionate, eloquent and visionary leadership to the development of projects that preserve, educate and sustain black arts, history, and culture in Central East Austin. In 2017, Mayor Steve Adler appointed her to serve as the co-chair of the Anti-Displacement Task Force, she also served as a representative for the city with Policy Link All-In Cities Initiative on Displacement. She has spoken on many college campuses, including TSU, HT and UT about gentrification and has become a passionate and trusted voice on issues of displacement especially as it relates to the negative impact on authentic black cultural production. She has presented at numerous conferences across the country including in Washington D.C. at the 48th convening of the Congressional Black Caucus; she recently shared on a panel discussion with AURA and Austin Justice Coalition on their film screening Segregation by Design. She is excited to serve as guest editor for a special edition of the Black Arts Movement Business District's fall newspaper focused on Black Spaces, Black People and Land.
SPEAKER
Shavone Otero - Community Coordinator at Community Powered Workshop
Shavone Otero is the Community Coordinator at Community Powered Workshop, focusing on collaborative planning, community-driven research and social impact design. She was born and raised in Albuquerque, New Mexico and moved to Austin in 2014 to attend the University of Texas for Master's degrees in Community and Regional Planning + Latin American Studies from the University of Texas. She has worked with communities locally and internationally on capacity building and arts-based projects and has a research and advocacy background in affordable housing and transportation. Her experience in journalism and community organizing has shaped her belief that storytelling can be a transformative practice in creating more just and equitable places. Shavone serves on the City of Austin Community Development Commission and is the Chair of People United for Mobility Action (PUMA), a transportation organization centered on principles of mobility justice.
DAY
Thursday, November 12th
ORGANIZED BY
Latinos in Architecture
INTENDED AUDIENCE
Anyone interested in learning more about the racial history of Austin and how thats effected communities of color.