Design-a-thon Kickoff + Mini-pitch Competition
NOVEMBER 7, 2020, 1:00PM-4:00PM
Attend the kickoff to participate in the fourth annual Design-a-thon. In this multi-part event, teams will compete to improve outcomes of Austin's biggest problems.
Virtual Event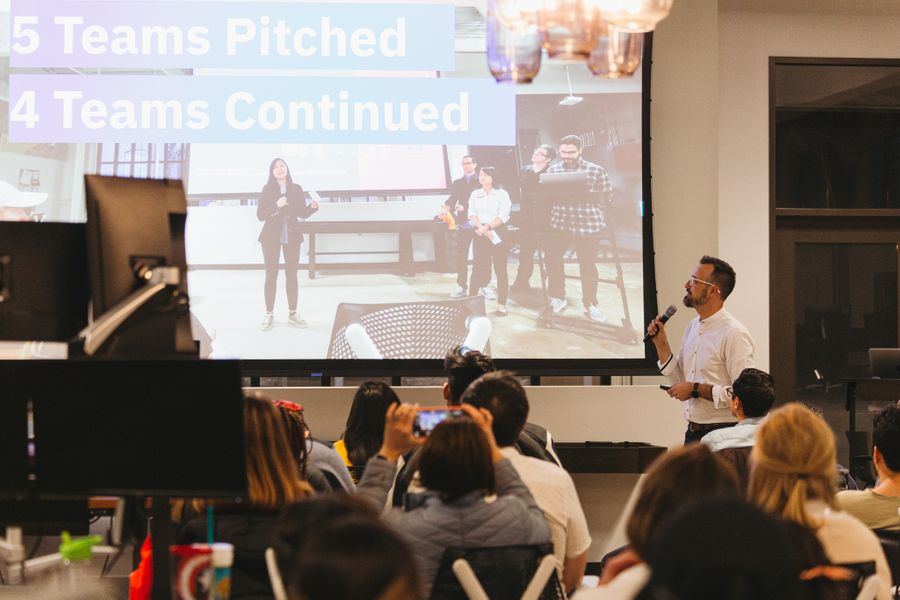 Design-a-thon Kickoff + Mini-pitch competition
Learn more about the Design-a-thon here.
At our kick-off pitch event, teams will learn and leverage the latest design methodologies to make an initial pitch to compete in the final Design-a-thon. Up to five teams of five will be chosen for the final round! Each team will then be paired with a Design Thinking mentor to help guide your team to success and to a final solution.
Teams will pitch their ideas to a panel of industry experts on Friday, November 13th. The winning members of the winning team will be awarded $250 in General Assembly class credits for each team member!
DAY
Saturday, November 7th
ORGANIZED BY
Austin Design Week
INTENDED AUDIENCE
Anyone who wants to participate in this 4th annual competition. Designers of all types, Policy Wonks, Researchers, Activists, Developers, and the like; anyone looking to feel the rush of creating something from nothing in a short time is welcome.
REGISTER
This event has ended.