Designing a Field Hospital for COVID-19 Patients
NOVEMBER 9, 2020, 9:00AM - 10:00AM
In April 2020 the City of Austin began designing an Alternate Care Site for COVID-19 patients in the Convention Center. Learn how various departments came together to plan, build and test the Alternate Care Site.
Virtual Event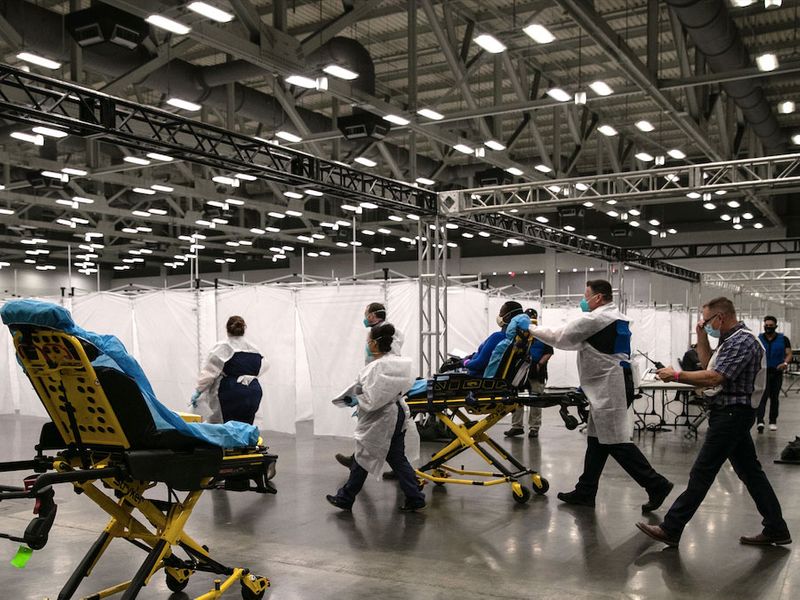 Designing a Field Hospital for COVID-19 Patients
In response to the COVID-19 public health emergency, state and local governments, hospitals, and others worked to develop Alternate Care Sites across the world to expand capacity for providing care when hospital systems exceed their surge capacity. A call was put out to City of Austin employees to assist with the design and build out of an Alternate Care Site at the Convention Center. A small crew of staff from various departments each brought their experience and knowledge to an unprecedented challenge. Through collaboration, creativity and effort, an operationally ready Alternate Care Site was built as cases surged locally and nationally.
Join us for a walk through of this case study, focusing on how designing through uncertainty can lead to embracing innovative ways of achieving preparedness during an emergency.
SPEAKER
Mark Janchar
Mark Janchar is a User Researcher with the city of Austin's Service Design Lab. During the city's response to the global pandemic he became the Plans Chief for the Alternate Care Site Task Force. His projects with the Service Design Lab include the Violet Bag Garbage Collection program, the KeepSafe Violet Storage Center for people experiencing homelessness, and the Service Navigation Center pilot. He is a former Paramedic.
INTENDED AUDIENCE
Anyone interested in civic service design, healthcare, disaster response