Designing Equitable Communities
NOVEMBER 9, 2020, 2:00PM - 3:30PM
In this workshop, you'll hear from community change-makers who are breaking down oppressive systems, and you'll create and explore strategies for developing a systems mindset that contributes to equitable and inclusive communities.
Virtual Event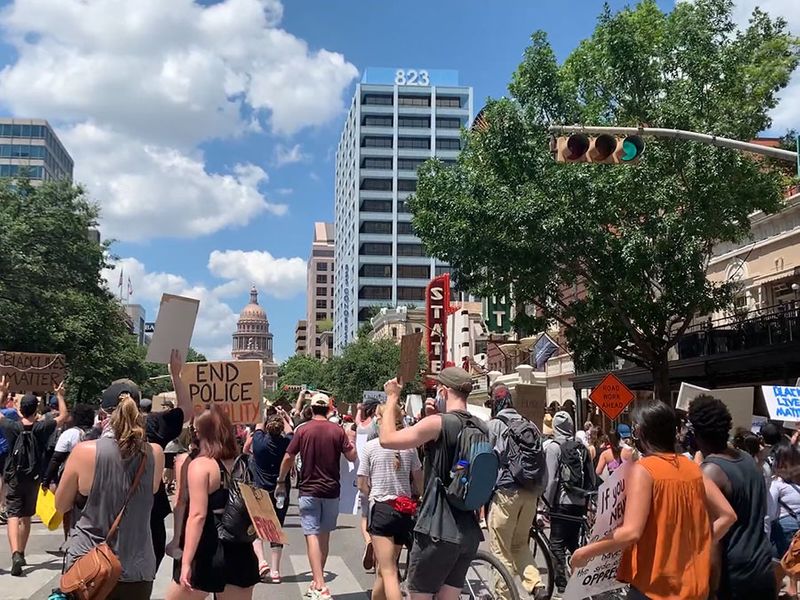 Designing Equitable Communities
How can we resolve generations of inequitable, exclusive, and oppressive policies? We can't right the past, but we can learn from our mistakes and radically transform our policies and systems in order to better support all communities. This workshop will bring together community leaders to explore what designing for change means when just modifying the existing system won't cut it, and what these community leaders need from designers. As these change-makers engage us about the issues at hand, we can learn how to become more involved in existing movements to amplify impact.
Together we will practice systems thinking to break down a complex problem into smaller pieces and start designing a more inclusive and equitable Austin. This event will include a panel discussion that will evoke provocations and perspectives from the community leaders, followed by facilitated design activities to tap into the collective braintrust of the audience to develop ideas for a more community focused Austin.
SPEAKER
frog
frog is a leading global design and innovation firm. We transform businesses at scale by creating systems of brand, product and service that deliver distinctly better experiences for consumers, customers, citizens and employees. We partner with clients to anticipate the future, evolve organizations and advance the human experience.
SPEAKER
Austin Justice Coalition
Austin Justice Coalition is a Racial Justice Group that educates and builds community power for people of color who live in Austin, Texas that need support, community, and liberation during a time of systemic injustice in America.
SPEAKER
Equidad ATX
Equidad ATX is a nonprofit organization that exists to address the inconvenient truths that contradict the Austin's image as an inclusive community and one of the best places to live and work. The concentrated poverty, racial segregation, and other disparities that exist today are the legacy of discriminatory policies that have critically impacted the Austin's "Eastern Crescent". "Equidad" is the Spanish word for equity - one of our core values, along with placed-based planning, strengths-based focus, cultural competency and preservation, listening to and learning from neighborhood residents. We are a catalyst for holistic, equitable, sustainable and transformative neighborhood revitalization and seek to disrupt the cycle of generational poverty in Austin's "Eastern Crescent".
SPEAKER
Financial Literacy Coalition of Central Texas
Our vision is a thriving financially stable community with access to education and resources to make informed financial decisions. Financial capability is the capacity, based on knowledge, skills, and access, to manage financial resources effectively. Our approach seeks to provide education, but also increase access to financial products and services by removing the barriers that prevent people from achieving their goals.
SPEAKER
Knowbility
Knowbility is a nonprofit organization, based in Austin Texas that grew from a community design competition in 1998 - the Accessibility Internet Rally (AIR). Accessibility refers to the capacity for web sites and applications to deliver information and functionality to people of all abilities. Unlike organizations that approach accessibility as a legally mandated checklist, Knowbiltiy encourages communities to embrace accessibility for what it is - a creative design challenge. By designing digital properties that are usable by people with disabilities, good designers learn to create better experiences for all their users. We are pleased to participate in Austin Design Week and hope to share with everyone the understanding that in these unprecedented times, accessibility has never been more important.
SPEAKER
Mission Capital
Mission Capital provides the tools, guidance, and resources needed to support Central Texas nonprofits, philanthropists, businesses, government agencies, funders, and activists in advancing equity and opportunity through their work.
INTENDED AUDIENCE
Open to all