Designing for Equity in Education
NOVEMBER 9, 2020, 10:30AM - 12:00PM
Rethinking equity in communications between vulnerable communities and K-12 public school districts.
Virtual Event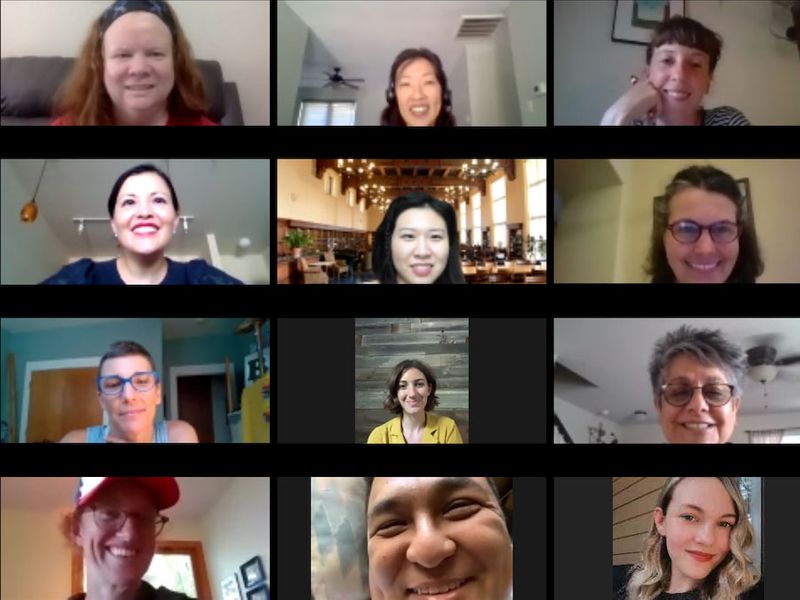 Designing for Equity in Education
CRT (Community Resilience Trust) is turning the design process on its head.
Putting humans at the center of our process is not enough – we also use equity as a lens through which we engage end users to facilitate outcomes that truly change systems equitably.
During the workshop, we'll:
Utilize empathy mapping to identify and inform stakeholders within the edu ecosystem.
Employ the power of group activity to envision innovative and equitable communication between school districts and communities.
Discuss how community networks can test & implement these approaches.
Reveal how inequity leads to negative implications in our education system.
Join us as we go galactic – learning to recognize equitiable scarcity, and how to apply design to infuse equity in places where equity is void. If you enjoy this session, we invite you to volunteer with CRT's Design Team to apply your design experience and create more equitable outcomes with the Austin community.
SPEAKER
Nadia Barbot
Nadia is a product manager by trade and collaborates to create equity in Austin using the human-centered design process with Community Resilience Trust (CRT). She has worked in SEO, B2B, B2C, and social impact startups. She mentors students at UT through the Division of Diversity and Community Engagement, and chases around her 2yr old toddler Hugo, with her husband Cory, for fun.
SPEAKER
Calvin Mays
Calvin is a Service Designer by profession, and volunteers as a design lead for the Community Resilience Trust in Austin. He has held several executive positions with Global corporations in Entertainment, Marketing, and Technology. His latest ventures have involved investors, foreign dignitaries, and entrepreneurs from Los Angeles, the UK, Israel, Africa, and Switzerland, where he consulted on digital product, user experience, and innovation transformation. Calvin has studied at Stanford's d.school, and has earned a MBA in Design Strategy (dMBA). He is also a Design Thinking coach at the Stanford d.school, where he recently worked with SpaceCOM—a branch of the Department of Defense, where they ran workshops involving the future of Space Command. Calvin's philosophy on innovation starts with capturing great insights, and finding meaning in lived experiences.
SPEAKER

Nicholas Jayanty

Nicholas Jayanty is tired. Tired of White Supremacist Culture. Tired of Capitalism. Tired of the Patriarchy. And he is working to burn it all to the ground. His day job at IBM gives him a unique point of view on how the capitalist machine tries to check the boxes and call it equity. Community Resilience Trust gives Jayanty an opportunity to learn from Austin's best and brightest, those directly serving, advocating for, and transforming the lives of people coming from historically underinvested in communities. A designer, researcher, and activist, Jayanty is Community Resilience Trust's first volunteer designer, and helps out where and when he can.
ORGANIZED BY
Community Resilience Trust
INTENDED AUDIENCE
Educators, administrators, school families and designers