Diversity in the Interior Design Industry, Stepping into Your Power, Allyship, and Representation
NOVEMBER 10, 2020, 1:00PM - 2:00PM
Join us as we discuss the challenges and opportunities of being black in the traditional euro-centric industry of Architecture and Interior Design.
Virtual Event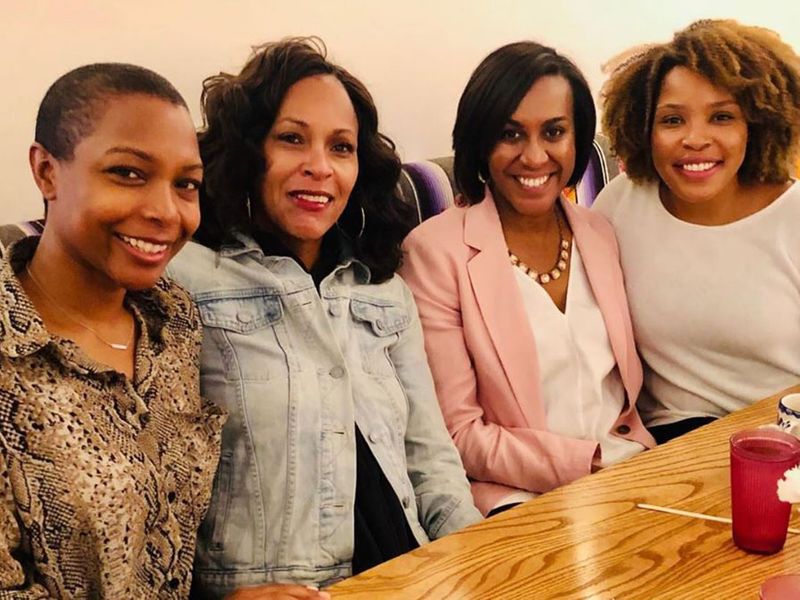 Diversity in the Interior Design Industry, Stepping into Your Power, Allyship, and Representation
The Architecture and Interior Design industry has a problem. Less than 3% of Licensed Architects are black, and less than 1% are black women. Less than 2% of Registered Interior Designers are black. What does this mean for the world? It means a vast majority of our public and private spaces are designed without a voice that represents a large population of its occupants.
Join us as we discuss the challenges of being black in a euro-centric industry, how things are changing, and how companies are stepping up to demand and provide diversity and inclusion. Our panelists will help define what we can do on a personal level to engage the African-American community in design and create more diversity that represents its users.
SPEAKER
Krystal Lucero, RID, IIDA, TAID, Senior Interior Designer at Edwards + Mulhausen INTERIOR DESIGN (E+M)
Krystal R. Lucero, RID, IIDA, is a Senior Interior Designer at Edwards + Mulhausen INTERIOR DESIGN (E+M) in Austin, Texas. An Interior Designer for 15 years with a focus on higher education & healthcare interiors. Krystal received a Bachelor of Science in Interior Design from Stephen F. Austin University in Nacogdoches, TX and is a Registered Interior Designer in the State of Texas.
She believes it is important to mentor young designers. Krystal demonstrates this by her involvement with the IIDA HQ Student Mentoring Day, IIDA TX/OK Student Conference, Stephen F. Austin Interior Design Advisory Board, and participation in critiques for the Texas State Interior Design program.
Krystal is actively involved in the design community. She has juror the IIDA HQ Student Design Competitions, participated in the 19th Annual IIDA Industry Roundtable - Design & Diversity and judging the 2015 Inspirations Awards presented by Contract Magazine. She served on the Austin City Center Council as Past Director, two-term Director & the Community Service Chair. Her IIDA Texas/Oklahoma awards include the 2016 Chapter Volunteer of the Year & Austin City Center 2014 Volunteer of the Year. Krystal was honored to be asked by CIDQ to join the Definition of Interior Design Task Force in 2018, to assist in updating the definition of the profession.
This year Krystal has recently been named the VP of Public Relations for Texas Association for Interior Design (TAID) and has been grateful to be invited to discuss diversity in design on various platforms.
SPEAKER
Libby Gillen, Director of Design and Development for Tarkett
Libby Gillen is the Director of Design and Development for Tarkett. A worldwide flooring company. With a BFA in Interior Design from Syracuse University, and over 30 years of experience in the Architecture and Design industry, she has deep knowledge of the industry across the US.
Tarkett, a global leader in flooring and sports surfaces solutions, has promoted Libby Gillen to director of design development for Tarkett North America's commercial business. Gillen worked as an account executive for the Tandus Centiva brand, utilizing her design, marketing and product knowledge to consult clients in the design community on hard and soft flooring solutions in major markets, including Chicago and Austin, Texas.
Gillen is responsible for increasing Tarkett brand awareness from a design perspective, working closely with the product development, marketing and strategic account teams from both Tarkett commercial and Tandus Centiva. She utilizes her industry knowledge to develop thought leadership initiatives and product innovation/disruption strategies, helping position Tarkett as a leading flooring manufacturer.
"With design thinking and innovation at the forefront of every business today, the creation of this customer-focused role is very timely within the Tarkett organization," said Chris Stulpin, senior vice president of design for Tarkett North America. "Libby's background and skill set as a leader has perfectly positioned her as the face of design thinking for our commercial organization. She will help us in our commitment to create and deliver innovative solutions for the built environment."
In her home life, she is a proud mom, wife, and daughter and currently lives in Austin. She has held various positions during her tenure with professional organizations.
SPEAKER
CaLondra Yarbrough, Leed GA, A+D / Marketing Coordinator at Workplace Resource LLC
CaLondra Yarbrough has over 10 years of experience living in Austin and working for Workplace Resource, one of the top performing furniture dealers in Austin. After graduating with a degree in communications from Colorado State University - Pueblo, she swiftly moved to Austin has become integral to the interior design community. She brings knowledge, joy, and reliability to her projects and client relationships. Her valuable free time has been spent serving for several years in different capacities on IIDA's Austin City Center Council.
She has extensive knowledge of the industry and works to bring a message of equity and diversity to everything she does.
SPEAKER
Kate Schneider, RID, IIDA, Leed GA, Senior Interior Designer, Page
Kate is a Senior Interior Designer working at Page in Austin, TX. She has been primarily focused on corporate office environments and multi-family developments for the last 10 years. Special projects include the Yeti flagship store in downtown Austin, the UT Board of Regents council room, and the Jose Luis salon at the Domain. Her favorite part of her job is earning trust and developing long lasting relationships. Her recent clients include Greystar, DJO Global, and Texas A&M.
After graduating with a Bachelor's of Science in Interior Design from the University of Cincinnati DAAP program 10 years ago, she promptly made the leap from Ohio to Texas and hasn't looked back.
Kate is passionate about the profession and industry of Interior Design. She has served in various positions on IIDA Austin's City Center Council and recently graduated from the AIA Leadership Collective. She hopes to create opportunities for Justice, Equity, Diversity, and Inclusion both in her professional role at Page and in her everyday life.
DAY
Tuesday, November 10th
ORGANIZED BY
IIDA (International Interior Design Association)
INTENDED AUDIENCE
Designers of all backgrounds