Embracing Equitable Decision-Making: Using Design Techniques to Get S*** Done—At Work, At Home, In Life
NOVEMBER 9, 2020, 4:00PM - 5:00PM
Learn design techniques to help you make tough decisions by building radically collaborative environments— creating equitable spaces for all voices to be heard, reaching shared outcomes, and removing leadership biases.
Virtual Event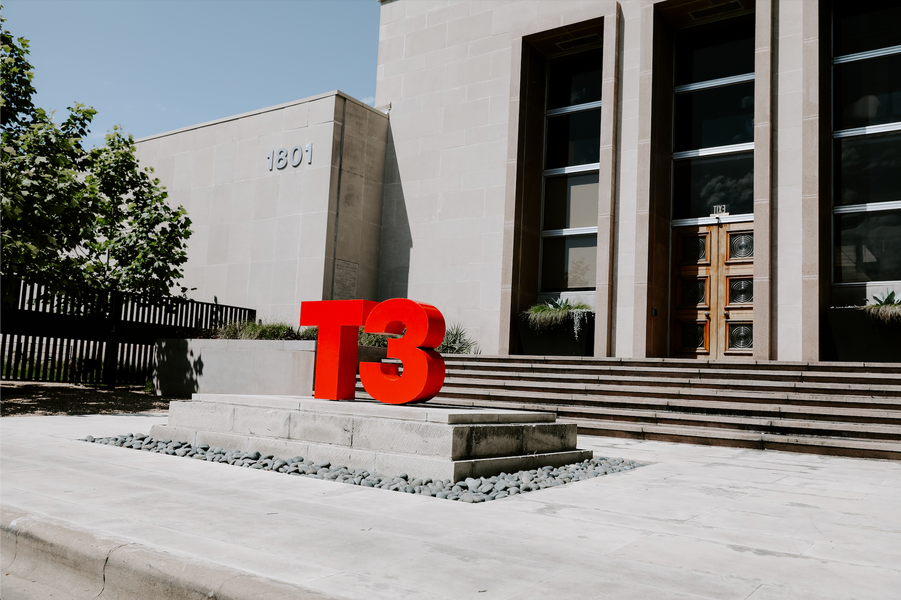 Embracing Equitable Decision-Making: Using Design Techniques to Get S*** Done—At Work, At Home, In Life
T3 believes that brands, teams, and individual people make the best decisions only after they have been informed by a diverse and objective set of perspectives. Sometimes, even when we think we're hearing everyone, we are really just confirming our own biases. We believe that design methodologies, applied to everyday business and life problems, can create equitable spaces in which tough decisions can be made. These methods are win-win-win—allowing all voices to be appreciated, removing leadership biases, and arriving at the best outcomes.
T3, in partnership with other design leaders, is applying design techniques to decision-making of all kinds and we want to share the methods that we've found to be most successful in helping clients, as well as in everyday life. We're here to show how democratizing the decision-making process makes for the best decisions.
The event will have three parts:
1. INTRODUCTIONS/POV: T3's GM of Product Design, Kelley Mitchell Price, will introduce our agency's approach to embracing equitable decision-making.
2. LIGHTNING PRESENTATIONS: 3–5 speakers will demonstrate a design workshopping technique applied to an interesting and difficult business or life problem.
3. Q&A: Kelley will facilitate a discussion with the presenters, taking questions from the audience. Fast-paced and time-boxed, we want the audience to get the most out of their time and have the ability to ask follow-up questions of any of the presenters.
Key themes and topics will include:
Why are you passionate about equitable decision-making?
What techniques are you using that are proving successful?
How might we use your technique to address inherent bias in decision-making? Especially 'top-down' decision making, where there is typically the least diversity?
How do you build the inclusive environment for your workshop?
What challenges do you see to your techniques in practice?
4. TAKEAWAYS: T3 will provide resources for attendees to have and put to use in their own lives and companies.
SPEAKER
Kelley Mitchell Price (Facilitator), GM of Product Design, T3
Kelley leads T3's Product Design business unit, responsible for all the things that shape, define, and develop best-in-class digital products. She has 20 years of experience bringing digital experiences to life with clients in multiple industries, non-profit companies, and start-ups. She leads product design teams in Austin and Atlanta.
SPEAKER
Gabrielle Derenthal, Director of Product Design, T3
Gabi is T3's Director of Product Design, responsible for ensuring user-centered design excellence in many of the digital products T3 brings to market, such as those for Hallmark and GNC. Prior to T3, Gabi was a 6x Emmy-nominated Product Design Lead at Turner Sports where she led the design of their March Madness Live and Bleacher Report Live digital products. For this event, Gabi will be speaking about a gamestorming technique she invented and applied during her time as a jury foreperson for a high-profile national trial in order to help the jury reach a decision in an equitable and objective way.
SPEAKER
Teresa Ward-Maupin, SVP of Digital and Customer Experience, Comcast Business

Teresa is a senior executive with over 20 years in the digital, mobile and telecommunication industries. Teresa joined Comcast in 2015. In her current role, she oversees the Digital and Customer Experience strategy and execution across Comcast Business.

Prior to joining Comcast, Teresa held several other positions at AT&T. She was a part of an executive team that launched Cricket Wireless, a subsidiary of AT&T and later served as the Executive Director of Digital Experience responsible for the e-commerce channel. Teresa joined Cricket Wireless after leading AT&T's e-commerce Sales and Marketing team where she was responsible for strategic marketing, planning and management for various AT&T products and services.
SPEAKER
Mark Micheli, VP of Experience Innovation & Product Strategy, Kelton Global
With a career spanning digital journalism, content marketing, product management, and UX design, Mark uses multiple perspectives to elevate the voice of users and unite cross-functional teams around customer experience, human-centered design, and product innovation strategy. At Kelton, in addition to leading our multi-disciplinary innovation and experience design teams, he can frequently be found moderating UX tests, focus groups, ethnographies, design sprints, and innovation workshops.
INTENDED AUDIENCE
Those interested in equitable decision-making; Those interested in workshopping techniques; Designers and design leaders; Business leaders
REGISTER
This event has ended.