Embracing Our Roots
NOVEMBER 13, 2020, 5:30PM - 7:00PM

In this panel of creative foodies of different diasporic identities, speakers will share their experiences and discuss the meaning behind reclaiming their culture via food. The first half of the panel will be a multicultural discussion, and the second half will be a fun food demo that viewers can follow along with!
Virtual Event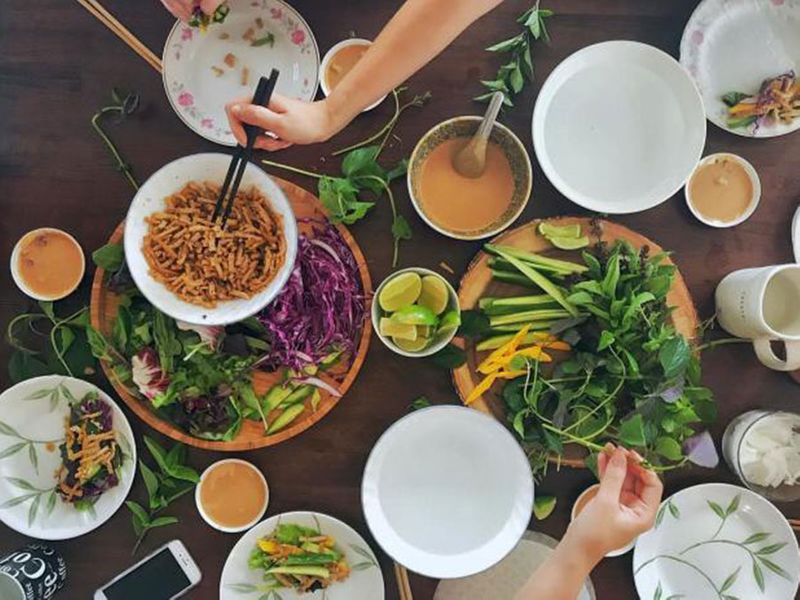 Embracing Our Roots
For children of the diaspora, what does reclaiming our culture look like?
For many children of immigrants, in our younger years, assimilation was the name of the game. As we navigate adulthood, many of us may also be navigating how to reconnect with our mother culture. For many, the connection is food.
For a long time, oftentimes because of childhood bullying/pressure to fit in, many children of immigrants may have found ourselves distancing from our mother cultures.
We will discuss the different ways we rejected our culture in the past, and the joy we've found in reclaiming + appreciating our roots. Join us as we explore how meaningful it is for us to reclaim and represent our heritage in various ways in our work.
SPEAKER
Ann Mai
A landscape architectural designer + food blogger dedicated to using her creativity to advocate for animals, people, and the environment. Her recipes are often Vietnamese or Vietnamese fusion--inspired by her childhood and her travels.
SPEAKER
Brandon Waller

Hailing from New Orleans, Louisiana, entrepreneur Brandon Waller is a man on a mission to show people that vegan food can be anything you want. Known for his vegan soul food roots and e-cookbooks, Waller just opened his first brick and mortar in Irving, TX, focusing on fresh smoothies and wraps.
SPEAKER
Brittanie Jones
Entrepreneur Brittanie Jones finds that people (whether they're black, white, purple, pink or green) often connect through the enjoyment of food. Coming from Black, French, Puerto Rican, and Native American roots, Jones puts her all into her food creations and recipes to show people how colorful and delicious the vegan lifestyle can be.
INTENDED AUDIENCE
Children of immigrants, anyone part of a diaspora, or friends of such groups!