Embracing Uncertainty: Using Strategic Foresight to Examine What's Next
NOVEMBER 12, 2020, 10:30AM - 11:30AM
Being prepared for the future is more important than ever before. Learn how using strategic foresight and speculative design can impact your organization.
Virtual Event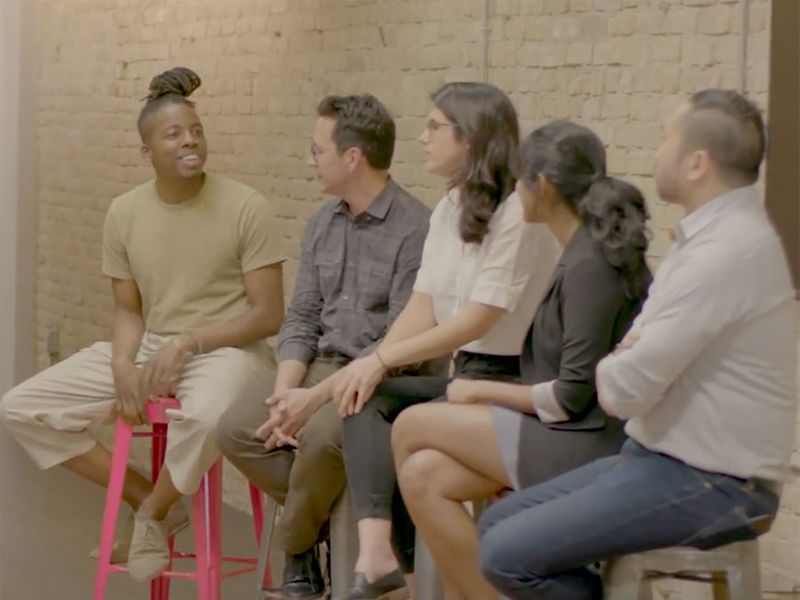 Embracing Uncertainty: Using Strategic Foresight to Examine What's Next
The only thing constant is change; thus today's organizations must learn to embrace ambiguity. By identifying emerging trends, we can map insights to possible future scenarios and support decision-making in the present. Our team will discuss how to incorporate futures thinking into business, so you can enable yourself and your organization to adequately prepare and proactively create strategies for the future. Come learn methodologies and the ways we've applied this framework into our own strategy to help build futures everyone can get behind.
SPEAKER
Lucy Ziegler-Wang
Lucy helps bring meaningful value to clients and their customers through design. For 19 years, she's been in roles both creative and strategic, focusing on conveying and proving the value of design to business stakeholders. With deep knowledge and experience in design and innovation, she served clients by designing and launching award-winning physical and digital products, experiences and services. She's built multifunctional teams, facilitated various types of workshops and established long-lasting innovation programs.
SPEAKER
Kurt Winkler
Kurt joined McKinsey Design in 2018 after working at software product companies such as Rosetta Stone and PayPal. He has 15 years of experience in digital design, user experience, user research, and agile software teams in various industries including digital payments, healthcare, e-learning, and enterprise software.
DAY
Thursday November 12th
ORGANIZED BY
McKinsey Design
INTENDED AUDIENCE
Anyone in the design community, speculative design, futurists
REGISTER
This event has ended.