Force Majeure: An International Design Ideas Competition for Modern Crisis
NOVEMBER 9, 2020, 12:00PM - 1:00PM
The Force-Majeure Ideas Competition poses the simple question of what the appropriate design response to a health crisis that requires physically separating people is.
Virtual Event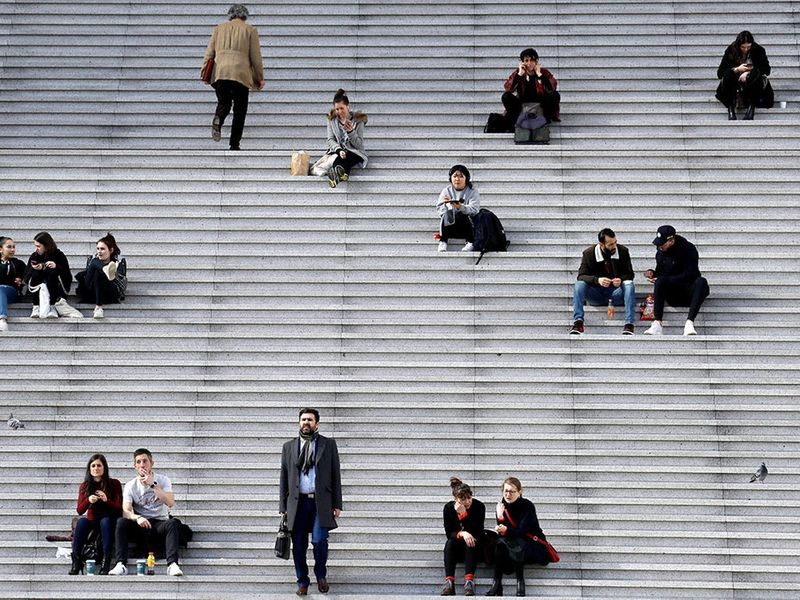 Force Majeure: An International Design Ideas Competition for Modern Crisis
AIA Austin in partnership with Design Voice, Women in Architecture, Emerging Professionals and Latinos in Architecture launched Force-Majeure, a design ideas competition that addresses contemporary issues that are impacting our lives. We released the prompt on May 25th and have received 48 international submissions. The competition allowed participants to choose between three distinct prompts. By forming groups between 2 to 4 people, teams were able to develop a design por either a post-pandemic school, an urban cleanliness park, or a crisis resource center. All three briefs deal with how designers can address the social distancing measures we are following in our society today and we can connect with one another. We will be showcasing the winning entries as well as other submissions and speaking to the designers.
SPEAKER
Viviana Trevino, Assoc. AIA, Designer at Page, Chair of AIA Austin Design Voice Committee
Viviana Trevino, Assoc. AIA is Co-Chair of AIA Austin Design Voice and is a designer at Page. She has a Bachelor of Science in Architecture from Texas Tech University. Much of the community-involvement work that she does deals with students by either mentoring or providing opportunities for students to experience architecture, engineering and construction fields.
She leads the DV3x2 program every summer which allows high school students to intern at three design firms during the span of one week. She also raises money through grants throughout the year so that the students have the opportunity to apply for scholarships. The goal of the program is to provide as much exposure of these careers to as many students as possible, with an emphasis on underrepresented minorities. Viviana has collaborated with Austin's Breakthrough program to reach first-generation students, and is working with Latinitas to reach young Hispanic girls.
SPEAKER
Chet Morgan, AIA, Project Architect at Perkins and Will, Chair-Elect of AIA Austin Design Voice Committee
For Chet, being an architect always felt right. From a young age, he has been drawn to the vernacular that people inhabit and its history. Now, his design philosophy centers around a thoughtfully put together building that is relatively minimal and a little uncommon. He grounds his projects in context; meaning, the people, activities and surroundings that bring life to the community should be celebrated through the built form.
Chet is a natural born leader and has dedicated himself to serving the community through design and mentoring future architects. He is passionate about sustainability and formed a Green Team to instill environmentally friendly habits Studio-wide.
SPEAKER
Connie Rivera, Juror
SPEAKER
Jessica Arias, Design Team – Tillery Park
SPEAKER
Danielle Lake, Design Team – Tillery Park
SPEAKER
Van-Tuong Nguyen, Design Team – Nourish
SPEAKER
Juan Pablo Fuentes, Design Team – Nourish
SPEAKER
Gaby San Roman Bustinza, Design Team – Nourish
ORGANIZED BY
AIA Austin design Voice
INTENDED AUDIENCE
All are Welcome