More than Elevating Voices: Changing Power Structures Within Design
NOVEMBER 10, 2020, 5:00PM - 6:00PM
How does one become a designer? What about growth within your practice? Join AIGA Austin to explore how education, professional networks and hiring practices perpetuate an exclusive and inequitable design industry—and what we can do about it.
Virtual Event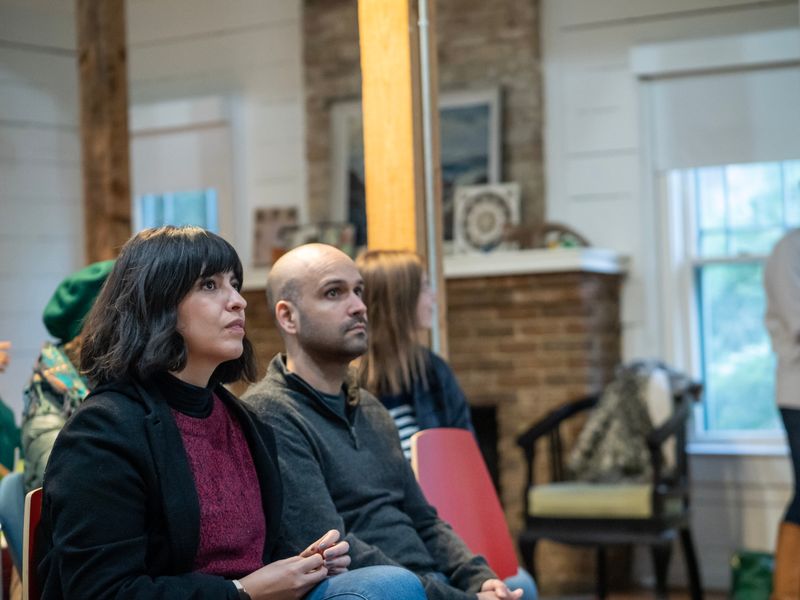 More than Elevating Voices: Changing Power Structures Within Design
Over the past few decades, design has changed a lot, but pathways to accessing and growing within the industry haven't kept up. AIGA Austin explores how education, professional networks, and current hiring practices contribute to an inequitable landscape. Join us to reflect on how your role has had an impact and what we can do to build a better future.
SPEAKER
Lawrence Humphrey
Lawrence Humphrey has an obsession for stories and systems, in both contemplation and creation. With a BS in computer science from University of Illinois Urbana-Champaign he's worked on AI Design and most recently design consulting at IBM. His background reflects his curiosity about how distinct pieces come together to form the whole, from software applications to the tech industry itself. Using the skills he's honed over his tenure at IBM, he aims to address rampant systemic inequity through Tech Can [Do] Better. He also occasionally writes about mental health, race, and general life reflections on Medium.
SPEAKER
Justin Shiels
Justin Shiels has always been compelled by the power of words and pictures. He received his BFA in Graphic Design from Loyola University New Orleans and his Masters in Arts Administration from the University of New Orleans.
He is an illustrator, writer, and creative director, best known for whimsical illustrations and hand lettering that explore identity. By day, he brings brands to life at Springbox, a digital advertising agency in Austin. His passion is cultivating joy and developing inspirational content.
SPEAKER
Omari Souza
Omari Souza is a first-generation American of Jamaican descent, raised in the Bronx NY. Before working at Texas State University, Omari gained work experience with companies such as VIBE magazine, the Buffalo News, CBS Radio, and Case Western Reserve University. He received his BFA in Digital Media from Cleveland Institute of Art and his MFA in Design from Kent State University. Omari's research explores the idea of perceptions, and how visual narratives influence culture, how we view ourselves and others around us.
SPEAKER
Leslie Wingo
Leslie Wingo heads up Sanders\Wingo, a Texas-based independent creative agency focused on cultivating human connections through brand storytelling, media strategy, and content development. Leslie operates with a "humans first" mindset and believes that by better understanding people and the decisions they make, brands can make a big impact on the world. She fights stereotypes, challenges labels, exposes bias, and starts the tough conversations around race and gender. I use my platform for advocacy, raising up marginalized voices and championing women and minorities.
SPEAKER
Tiffany Stewart
Tiffany Stewart is an accomplished designer who loves to problem solve and rabbit-hole. She's THAT friend, if you know what I mean. She holds both an Electrical Engineering degree and a Graphic Design degree and is an avid traveler. The level of nerd-dom is also quite high, so if you enjoy discussing comics, design, books, movies or physics motion equations, she's your gal. She's also known to cook a damn good meal and is currently exploring the food culture of her home country, Jamaica.
DAY
Tuesday, November 10th
INTENDED AUDIENCE
Design practitioners and leaders