Unmute: How to Design Engaging Digital Events
NOVEMBER 13, 2020, 12:00PM - 1:00PM
The Capital Factory team is here to share what we've learned about what separates a dull zoom from an engaging digital event experience.
Virtual Event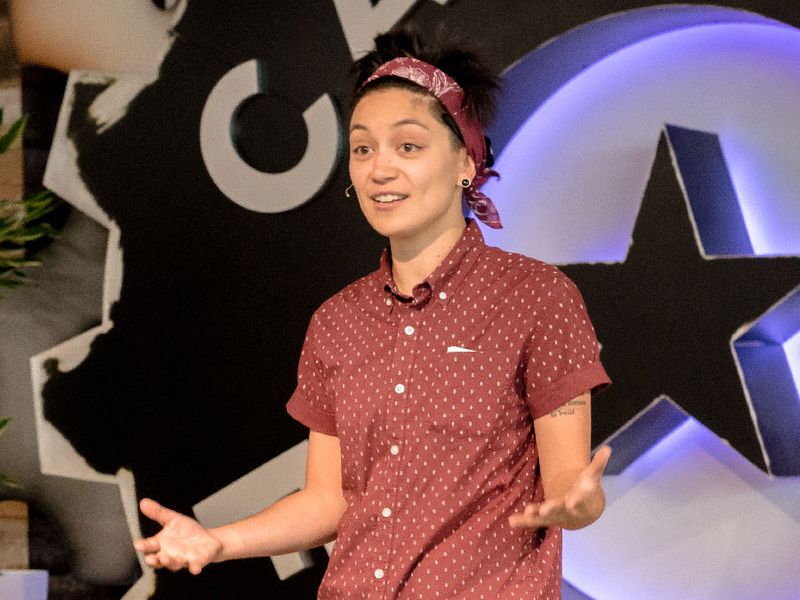 Unmute: How to Design Engaging Digital Events
Most folx understand the pitfalls of video conferencing after months of muting, refreshing, and troubleshooting. At Capital Factory, we've hosted hundreds of these online events since we preemptively went remote in March. Since then, we have completely reimagined what digital events can be. This new approach can engage people around the world, completely transform your audience, and break down the barriers that traditionally keep people from attending.
At our talk, we want to share our experiences with hosting online events to save you the months of trial and error we went through ourselves. We will discuss our challenges and successes, and demonstrate how design is a key factor to successfully pull off an engaging digital event.
SPEAKER
Eric Moe, Graphic Designer at Capital Factory
Eric Moe is Capital Factory's sole Graphic Designer and produces everything from video graphics to video games. A born and raised Austinite, Eric is passionate about empowering local voices in the Austin startup and design community. Since March, Eric has become more involved as VP of Membership for his Toastmasters chapter and can be found delivering digital speeches while his dogs sit in his lap.
SPEAKER
Erin Miller, Innovation Council Program Coordinator at Capital Factory
Erin Miller has worked in most departments at Capital Factory, from Community Engagement to Emerging Technology to her current position designing programming that connects startups to corporations. Erin is an Austin Design Week alum, traveled around the country making movies, and co-founded Out There Productions with other racially ambiguous and mildly attractive millennials. Since March, Erin has explored every part of her north Austin neighborhood with her dog.
SPEAKER
Justin Densen, Media Coordinator at Capital Factory
Justin has a knack for creating new job positions at Capital Factory, working in virtual reality, podcasting, and now producing all new media across the company. A self-taught jack of all trades, Justin always finds a way to roll his interests in tech, gaming, and media into his work with polished results. Since March, Justin has been hosting a virtual game of Dungeons and Dragons with his family and friends.
ORGANIZED BY
Capital Factory
INTENDED AUDIENCE
People looking to take their formerly in-person events and refine them for a digitally distanced age.