What Designers Need to Know About Disability
NOVEMBER 13, 2020, 3:00PM - 4:00PM
Did you know texting originally started out as a tool specifically for people who are hard of hearing or deaf people? Now, we have many industries and cultural appreciation surrounding this form of communication. What many people see as a taboo, or point of pity in the topic of disability in reality, has a invaluable input into mainstream design and our ways of relating to one another.
Virtual Event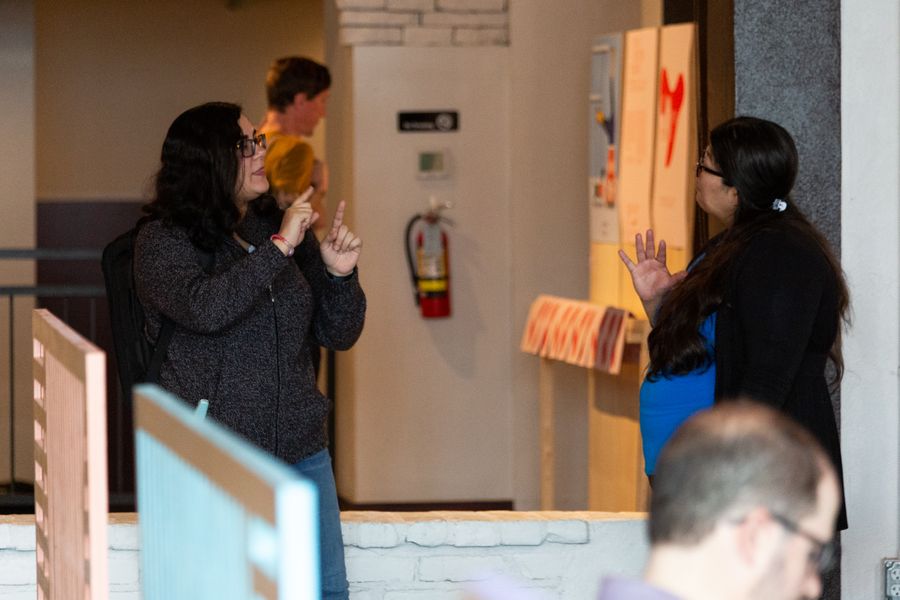 What Designers Need to Know About Disability
First, we'll start with a workshop to better understand definitions of disability, and how design has a profound impact.
Then, we get acquainted with the Social Model of Disability and Symbolic Interactionalism of Sociology, two scholarly terms used in an analogy of disabled people's lives and accommodations.
But what does this mean to designers? The work we do must be rooted in embracing the people who use them - many of whom face barriers created by design. This will include testimonials of people who identify as being disabled whose direct experience with thoughtful design has has an impact on them in everyday life.
Lastly, we'll wrap up with questions and answers.
SPEAKER
Natalie La Flare - UX Developer
Natalie is a disability rights activist and avid design & code enthusiast. From personal experience, she realized that she could no longer hide her disability when using a mobility scooter her freshman year in college. Rather, that the scooter, and other symbols of disability were not an enemy, but inaccessible infrastructure & people's ignorance that can act as barriers. Disability has a long and rich history - one that often people do not get taught but still benefit from the strides of past activists and progress. This shift towards inclusion has gone unnoticed by many, including parents using strollers and bicyclists using curb cuts. People with disabilities play a vital role in provide a missing link when it comes to creating innovative and flexible design that grants people choices to thrive.
DAY
Friday, November 13th

TIME
3:00PM - 4:00PM
ORGANIZED BY
Natalie La Flare
INTENDED AUDIENCE
This workshop is aimed at all who are willing to learn about disability