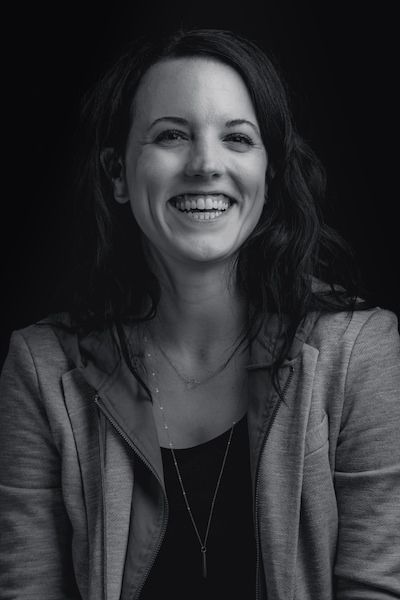 Rebecca Ewing
As a Vice President at JDI, Rebecca is focused on creative services: from copywriting to graphic design and code, from photography to film and audio production.
She has spent over a decade as both a verbal and a visual communicator, helping companies large and small craft a narrative that speaks volumes. She's a marketer by trade, and an artist at heart. The majority of her experience lies in emerging consumer technology, with a focus on sports, entertainment, health and social impact.
Rebecca's left brain and right brain are in constant dialogue. She's a recovering business school student who harbors a deep, not-so-secret affection for old-school databases and spreadsheets, yet she loves nothing more than to lose an afternoon drawing. Her latest side hustle is calligraphy, she owns an outrageous number of books that make moving extremely laborious, and she bleeds burnt orange.
Previous to JDI, Rebecca spent a handful of years at global agency Porter Novelli, for which she's eternally grateful. There was no better place to learn the ropes; PN instilled in her the drive of an entrepreneur and opened her eyes to a wide world of innovation.