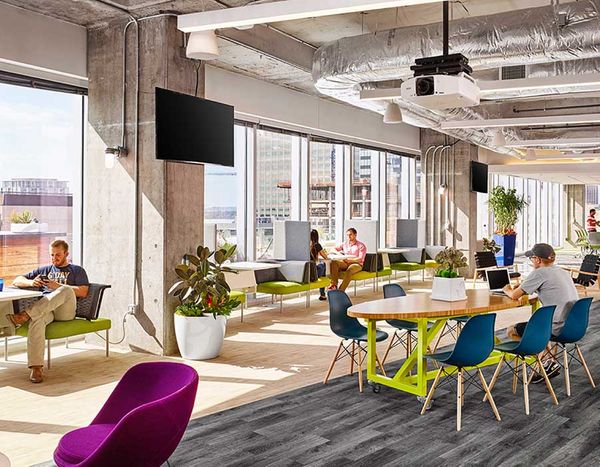 Open By Design
Whether it's the lack of access to tech jobs for minorities, impactful technologies with closed backends like AI and twitter bots, or systems that make it difficult for disadvantaged people to engage with public services, closed doors are all around us. They can hinder people from unfolding their full potential, trick people by disguising false information and increase social inequality.
To engage the Austin design community in a discussion about access, participation, and empowerment, we are hosting 'Open by Design', a panel discussion about how design can open doors. We will hear from Austin design leaders how they managed to open doors across fields like project management, inclusion and diversity, AI, and public services.
During the discussion, the panelists will explore questions like:
What does it mean to design for open doors? To design for access, participation, and empowerment?
What doors have they been able to open and how? How did they overcome the challenges? What are the lessons they learned? What is their process to opening doors?
How can other designers do the same? What do they recommend to other designers when they are trying to open doors?
Which doors are still closed? What's the role of the design community in this? How can we as a design community, open them?
Attendees will leave the event with a first-hand impression of how Austin design leaders tackle challenges around access, participation, and empowerment. They will have connected with others in the Austin design community and have a few more tools in their toolkit to open doors in their own field.
Panelists
Jennifer Sukis, Design Principal for AI Leadership and Design Practices, IBM
Kerry O'Connor, Chief Innovation Officer, City of Austin
Nichole Burton, Designer and Regional Lead for Diversity and Inclusion, Atlassian)
Moderator
Jannis Hegenwald, Designer, Trello, Atlassian
LOCATION
701 Brazos St. Austin, TX 78701
PARKING/TRANSIT

Limited parking (paid street and garage parking) | FREE B-cycle | CapMetro downtown | Rideshare
701 Brazos St.
Austin, TX 78701