Pathway to Precedent: Heman Sweatt's Journey, a Walking Tour
November 8, 2019 10am - 11:30am
Heman Sweatt took bold steps in the journey to desegregation. Join ATX Walks as we explore his captivating story while following the literal pathway he may have taken on his walk from home to class as the first African American student accepted to The University of Texas Law School.
1209 E. 12th Street
Austin, TX 78702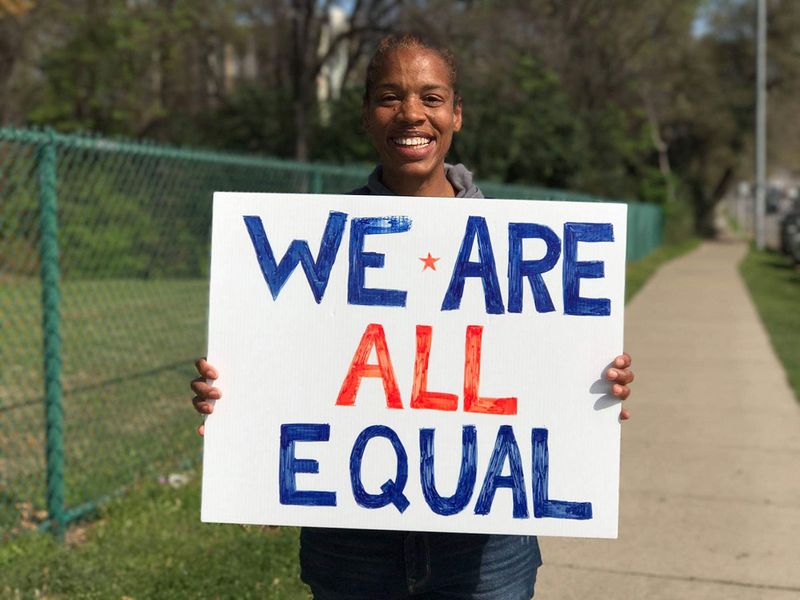 Pathway to Precedent: Heman Sweatt's Journey, a Walking Tour
As the first African-American to be accepted to The University of Texas' Law School in 1950, East Austin resident Heman Sweatt created a ripple effect that reaches us all to this very day. Participants will be invited to learn more about his journey while walking a route he may have taken from his home on E. 12th Street to attend classes at UT. Music, art, movement, and storytelling will be woven together to create a historical narrative that is still relevant today.
It is essential that all participants wear footwear appropriate for walking up to two miles. The walk leader may request that individuals not participate if there is a safety concern. Please feel free to contact the host if there are additional questions.
Speakers / Facilitators
Katie Smith Deolloz, ATX Walks, Founder
Katie Smith Deolloz is the founder of ATX Walks. She holds a B.S. in Kinesiology with All-level Teaching Certification from the University of Texas at Austin and is an American College of Sports Medicine Certified Personal Trainer - Exercise Is Medicine credential. Her advocacy includes past service as a board member of Walk Austin, Vision Zero ATX, and the Red Line Parkway Initiative as well as the Pedestrian and Bicycle Advisory Councils for the City of Austin. She is a 2017 America Walks Walking College Fellow and on the Board of Advisors for the DC-based start-up How's My Driving app.
About The Organization
ATX Walks was born out of a passion to merge the need for people to live more physically active lifestyles and advocating for safe places in which to move. We offer personal coaching services, community walks focused on building connections between people and places, and partnerships with local businesses and organizations wanting to create healthier work environments for their teams.
AUDIENCE
Individuals who are interested in exploring the intersection of history, education, race, and transportation are welcome.
LOCATION
1209 E. 12th Street, Austin, TX 78702
HANDICAP ACCESSIBLE?
Every effort will be made to accommodate individuals with accessibility needs. Please feel free to communicate with the host in advance of the event if appropriate.
PARKING/TRANSIT
Participants are strongly encouraged to utilize public and/or active transportation options (walk, bike, e-scooter, etc.). Bike racks are available across the street. Ride-hailing options are welcome, but please request that your driver not block bike lanes, crosswalks, or sidewalks during pick-up/drop-off. Limited on-street car parking is available in the general vicinity of the starting location.
1209 E. 12th Street
Austin, TX 78702