A Design Futuring Workshop presented by GA & AIGA
NOVEMBER 10, 2021 2:00PM - 3:30PM
Learn how to design emerging technologies and participate in crafting a vision for how these ideas will exist in the future.
Capitol Factory - Voltron
701 Brazos St.
Austin, TX 78701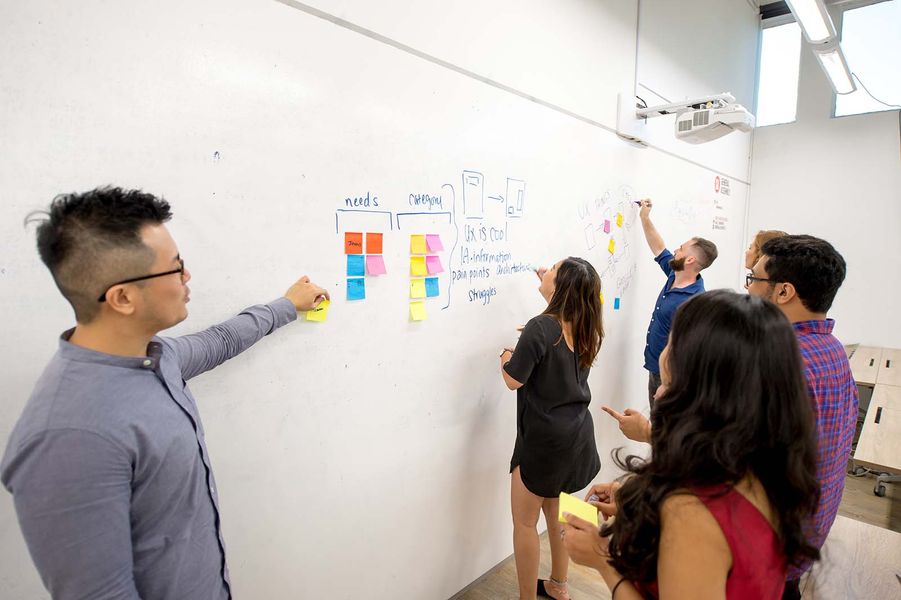 A Design Futuring Workshop presented by GA & AIGA
Influence products of the future and the future itself. Join General Assembly and AIGA Austin for an interactive Design Futuring Workshop.
In this workshop, attendees will learn about the emerging technologies and challenges from local design leaders who will share examples and case studies they've worked on. Through hands-on exercises, participants will ideate and craft a story and vision for how these ideas could and will exist in the future.
Takeaways:
Exposure to the work and problems that local agencies and companies in the industry are working on
Collaborative activities to use in your day-to-day to drive initial innovation and user understanding
A good time!
*No ideas generated during this interactive workshop will be used for agency/client work.
LOCATION
Capitol Factory, Omni Downtown - Voltron Room
701 Brazos St, Austin, TX 78701
DAY
Wednesday, November 10th
ORGANIZED BY
General Assembly & AIGA
INTENDED AUDIENCE
Anyone interested in designing for the future
PARKING & TRANSIT
Street and garage parking is available nearby
701 Brazos St
Austin, TX 78701