ACC Fashion Incubator Tour: Future of Fashion
NOVEMBER 8, 2021 2:00PM - 4:00PM
The future of fashion is here! Meet our Designers-in-Residence and tour the Fashion Incubator lab and studios to see how we are working to move the local industry forward.
ACC Fashion Incubator, Highland Campus
6101 Highland Campus Dr.
Bldg 4000, Ste 4.1210
Austin, Texas 78752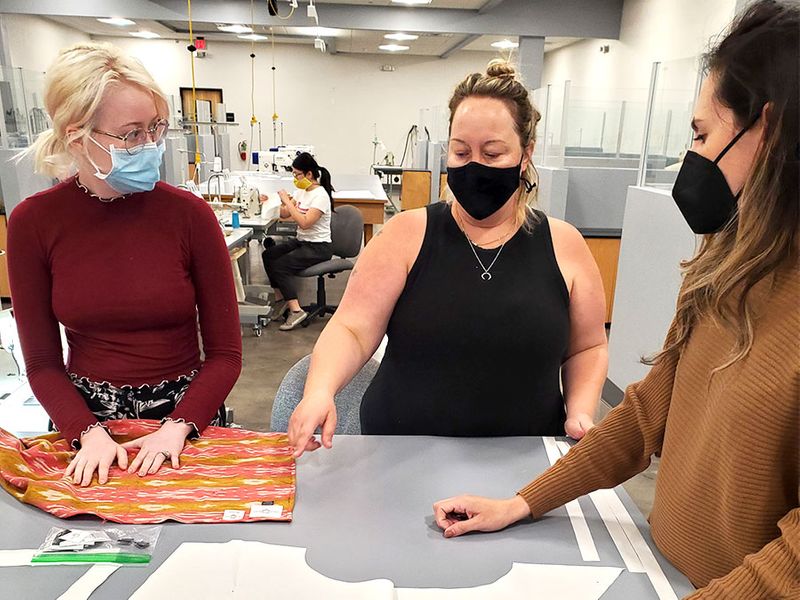 ACC Fashion Incubator Tour: Future of Fashion
The ACC Fashion Incubator aims to transform the way the local industry uses fashion technology to digitize their business to create a sustainable fashion industry locally and beyond.
Join us for a tour of the designer lab and studio spaces equipped with $13.1M in Gerber Technology. Our Designers-in-Residence will be on site for insight into their personal brand journeys and an opportunity for Q+A.
2 - 2:15 PM: Welcome & Self Explore
2:15 - 4 PM: ACCFI Tours and Meet & Greet with Designers-in-Residence
Tours will run every 15 mins upon audience demand and will be limited to 10 people in order to ensure safe interaction within the space. Please note that masks are required within all ACC facilities. This event is open to everyone, including those interested in the local fashion industry.
SPEAKER
Nina Means, Director, ACC Fashion Incubator
Nina Means is an alumna of the International Fashion Design program at FIT and has designed for Rebecca Taylor, American Eagle Outfitters, and H by Halston for QVC. In 2016, Nina started her namesake label sold in specialty stores and online. As Director of the Austin Community College Fashion Incubator, she is developing a real-to-industry experience that provides students with the necessary educational encounter and technology exposure to work productively in the fashion industry.
LOCATION

6101 Highland Campus Dr, Bldg 4000, Ste 4.1210
Austin, Texas 78752
ORGANIZED BY
ACC Fashion Incubator
INTENDED AUDIENCE
Open to anyone in or interested in the local fashion industry
6101 Highland Campus Dr, Austin, Texas
Bldg 4000, Ste 4.1210
Austin, TX 78752