Achieving Equity in Tech: A Practical Guide to Systemic Change
NOVEMBER 10, 2021 5:00PM - 6:00PM
Systemic problems require systemic solutions and systemic solutions require collective effort. Regardless of our seniority, industry, strengths, and identity, there are methods of making this world more inclusive.
Virtual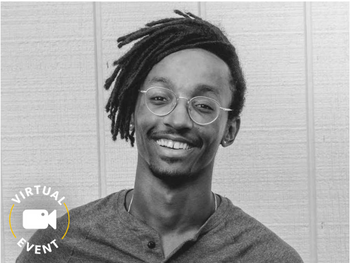 Achieving Equity in Tech: A Practical Guide to Systemic Change
In the aftermath of George Floyd's murder, we saw our tech employers proclaiming to stand in solidarity with us — the Black community. Although these proclamations were well-intentioned, they rang hollow. We observed talk and little action, and action with little understanding.
Hoping to leverage the rarity of this moment, we convened to provide a systemic and actionable approach for achieving equity in tech. Our work has been featured in Fast Company, Spectrum News, PRINT Mag, Austin Inno, and more; our flagship proposal, "Achieving Equity in Tech" outlines our North Star vision and has permeated into dozens of tech companies.
For our talk, we'll discuss some symptoms of the systemic problems, our framework for thinking about equity, including some tactics for how to get started making a change today.
This event is open to anyone, including tech employees, founders, executives, political leaders and representatives.
SPEAKER
Lawrence Humphrey, Co-founder and CEO, Tech Can [Do] Better
Lawrence Humphrey is an engineer turned designer turned co-founder. After getting his Bachelor of Science in computer science from the University of Illinois Urbana-Champaign, he went on to join IBM, where he worked on IBM Design for AI and the Transformation teams.
In 2020, he co-founded Tech Can [Do] Better, an organization aimed at addressing racial inequities in the tech industry, where he serves as the CEO.
DAY
Wednesday, November 10th
ORGANIZED BY
Tech Can [Do] Better
INTENDED AUDIENCE
Tech employees, founders, executives, political leaders and representatives