Best Practices for Inclusive Product Roadmapping
NOVEMBER 9, 2021 12:00PM - 1:00PM
Product roadmapping is privileged—often capturing one person's perceived path to solving pain-points. The pitfall? Potent perspectives are left un-prioritized. Learn practices to remove privilege and bias from product roadmapping and design.
The ADW Hub
301 W. 2nd Street, Suite 100
Austin, TX 78701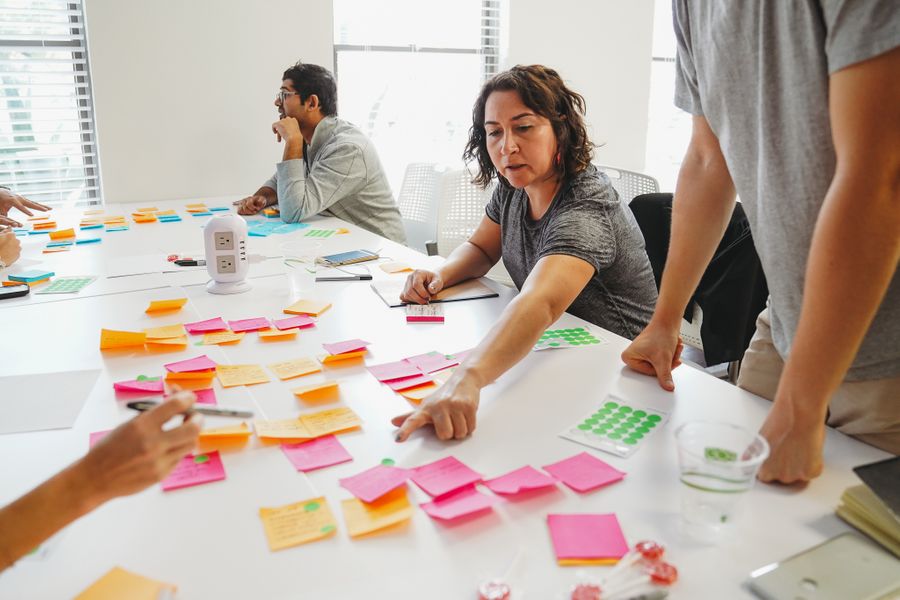 Best Practices for Inclusive Product Roadmapping
Our world is waking to its past, biased practices. Yesterday, product roadmaps reflected one person's perceived viewpoint. Requirement were gathered, compiled, presented and produced. This cycle was long and slow at meeting consumer demand. Sustaining innovation stepped in to hasten the pace. Today, roadmapping techniques and tools capture customer feedback in real-time to encourage product/market fit more quickly. From the vocal majority, product complaints and petitions are processed, vetted and weighted. But by whom? Product roadmap gatekeeping presents the next layer of roadmap evolution.
Tomorrow's product roadmap will democratize the product design and development process. It will eliminate the unconscious bias and prejudice inherent within our industry to provide an era of products that fit more perfectly within the values and needs of their audiences.
Together we'll review current product roadmapping tools and methodologies, outlining their strengths and potential pitfalls of inclusivity. We'll then look at approaches (e.g. algorithm-friendly interfaces) and technologies (e.g. deep learning, adaptive interfaces) that can surface unheard perspectives into their proper position within a product roadmap. Lastly, we'll discuss the shifting role of Product Management and Product Design as both disciplines shift toward becoming conversation facilitators and true experiential designers.
SPEAKER
Nicolas Perner, Design Director, Mutual Mobile
Nicolas Perner is a product, brand and experiential design leader with 15+ years of experience. He has overseen the full lifecycle of both physical and digital products for clients and employers ranging from startups to Fortune 150 companies. Nicolas describes his product practice as connecting people, cultures and ideas. He has extensive experience coaching and consulting post-MVP startups as they work toward mass market adoption and appeal. Nicolas grew up touring the world as a professional jump roper. While today he has partially hung up the rope, fitness and wellness are major motivators in his life. In his spare time Nicolas stays close to nature, is an avid mountaineer and guides yoga and meditation experiences.
LOCATION

301 W. 2nd Street, Suite 100

Austin, TX 78701
ORGANIZED BY
Nicolas Perner & Kristin Moore
INTENDED AUDIENCE
Founders, CEOs, Chief Product Officers, VP of Product, Product Design Director, Director of Product Management, Product Managers, Product Designers
PARKING & TRANSIT
Located on the backside of City Hall, there is paid parking in the City Hall garage, paid street parking nearby, and of course, public transportation. Be sure to check out our sustainable transportation recommendations.
301 W. 2
Suite 100
Austin, TX 78701