Designing the Future for a Worker Driven Economy
NOVEMBER 12, 2021 12:30PM - 1:30PM
The future of work is decentralized and remote, but how do we design companies that support a worker-driven economy?
Capitol Factory, Omni Downtown
701 Brazos Street
Devvie Room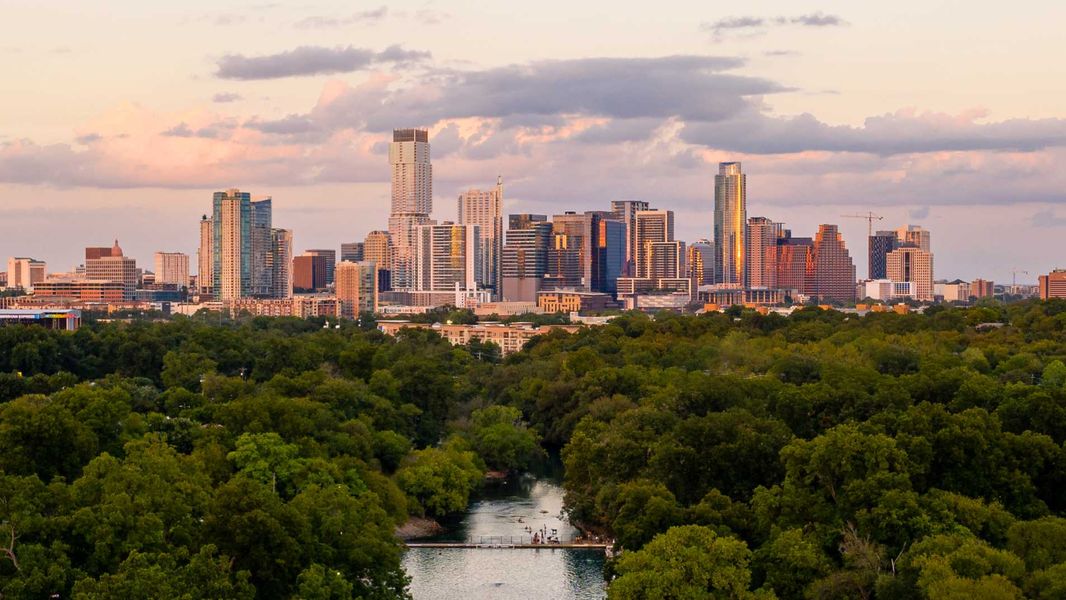 Designing the Future for a Worker Driven Economy
The role of workers has changed since the early days of the factory. As technology has evolved and aided work, "tech" work has become more commonplace yet requires a high level of specialization. Consequently, workers now hold more value because someone's work isn't replicable and time to replace internal knowledge and exact skillset is substantial. But has the perception of the worker changed in a company and in the software and services for workers?
A worker-driven economy is an evolution where we must redesign leadership in organizations, incentive structures and even products that enterprises use as smaller companies and freelancers require less expensive options.
During this panel, we will explore how the COVID-19 pandemic has affected the worker-driven economy by discussing how workers in services, freelancing, business owners and those who have stayed with their companies have adapted. Join us as we discuss how people re-engineered their jobs and perspectives on work, and how organizations and the design industry can adapt to a worker-driven economy whether it's with tools, processes or something totally new.
SPEAKER
Yash Mittal, Product Manager, Real Chemistry
Currently working on building products at scale, Yash has been a designer, design technologist, a researcher and an engineer. Not a fan of titles as they box us, he loves tackling challenging problems.

Yash has been most recently building an analytics platform at Real Chemistry with a focus on health tech. Previously, he has worked on a travel checkout platform & API Marketplace at Cornerstone, serving orgs such as Amex & Expedia.

Before diving into enterprise world, Yash led product at Delve Learning, an edu tech startup with the goal to enable students to think critically. I led product design and development as well as built a team of designers & engineers from the ground up.

Prior to Delve, Yash worked at IIT Hyderabad on an industrial design product, which got me interested in product design. Before that, he was working on MeriAwaaz, a startup in the space of governance & issue reporting.

Yash is grateful for a diverse education with a master's in Human Computer Interaction from Indiana University. He also has a computer science bachelor along with minor in finance.
SPEAKER
Teddy Hoffman, Founder, Activated Fitness

After spending my life pursuing a career as a professional baseball player... Not only did I achieve that after being drafted by the Detroit Tigers, it was either keep playing and wreck my body, or peruse something else. As you can imagine that shattered my dreams and I wanted to know why I was so prone to injuries. After countless trips to Trainers, Physical Therapists, & even Chiropractors, I decided to take matters into my own hands and found a holistic approach to working out and feeling better. Techniques that not only helped me be less susceptible to injury, but they actually ended up helping me recover quicker and see more gains than I've ever experienced in a shorter time than I had expected. And that's how Activated Fitness and my 3-Step Framework was born.
SPEAKER
Mitchell Bernstein, AI Design Lead, IBM
Mitchell Bernstein is currently an AI Design Lead at IBM, where he's reshaping the fundamentals of how people build machines that think autonomously. Additionally, he often collaborates with design system teams and is leading the charge of designing a framework meant to ensure the infusion of ethical artificial intelligence across IBM's portfolio.
SPEAKER
Gabby Phi, Co-founder, Gan Bei Gals

Gabby Phi is a proud Vietnamese-American creative originally from Houston, Texas. She has 5+ years of experience strategizing and executing 360 cross-channel marketing campaigns for hospitality groups and food & beverage companies. Most recently, she's been flexing her muscles as a freelance marketing consultant advising DTC growth-stage startups on brand strategy and how to scale. In 2019, she co-founded Gan Bei Gals as a platform to celebrate shared cultural experiences and explore Asian American third-culture identity through food events and art.
LOCATION
Capitol Factory, Omni Downtown
701 Brazos Street
Devvie Room
INTENDED AUDIENCE
People who work on building products. By extension, anyone who works and has had experience with less-than-ideal leadership or has gone through changes with their relationship to work/job.
701 Brazos Street
Austin, TX 78701