Everything I Know About Brand Identity I Learned in the 1980s
NOVEMBER 12, 2021 9:30AM - 10:30AM
Growing up in the 1980s I didn't think twice about the design and branding around me. Years later, I understand how influential it all was.
Virtual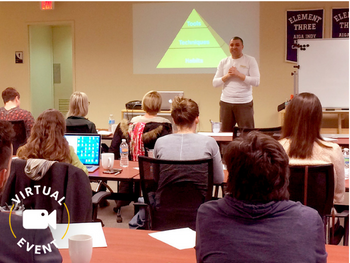 Everything I Know About Brand Identity I Learned in the 1980s
Brand Design isn't always a young person's game. Having reached the advanced age of 40, I've come to understand the influences and inspirations of the 1980s on my design sensibilities, business instincts, and relationship to brands. Something tells me I'm not alone!
This talk is a fun ride through our recent design history, reacquainting ourselves with typography, logos, and communication design of yesteryear. Attendees will walk away with inspiration and a revived sense of nostalgia. These new mental connections will help them hatch new ideas in their own practice.
SPEAKER
Prescott Perez-Fox, Lecturer, Arizona State University
Prescott Perez-Fox is a brand developer, art director, consultant, podcaster, writer, teacher, and speaker based in Phoenix. His design experience spans more than twenty years, and focuses on brand identity, packaging & communication design.
ORGANIZED BY
Prescott Perez-Fox
INTENDED AUDIENCE
Working designers and other creatives, especially if they lived through or share a curiosity of the 1980s
PRICE
Free