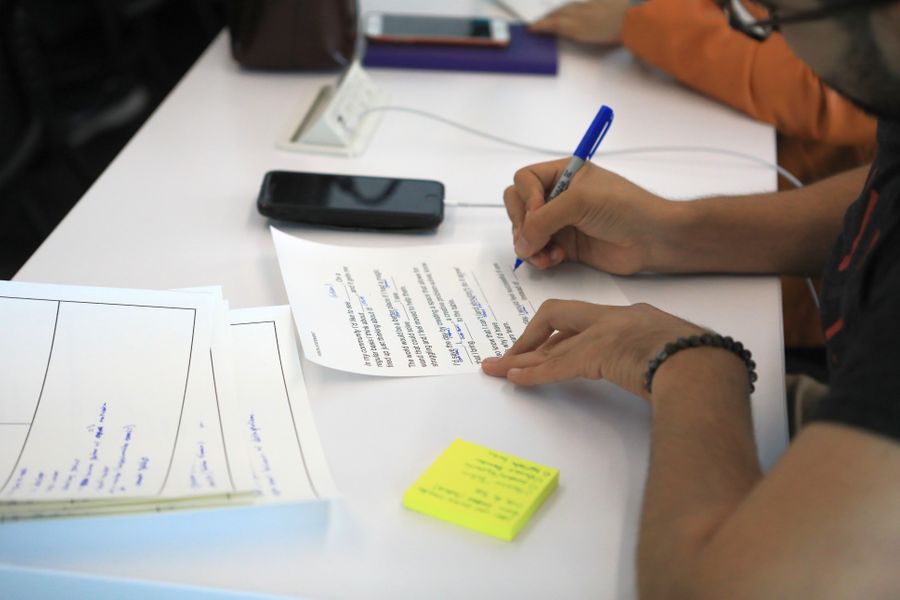 Fifty First Dates: Lessons in Dating and Design
In human-centered ideation, "quantity over quality" is key. It enables us to overcome bias, go beyond expectations, and, provides a robust set of data from which to evaluate, consider, and make recommendations about the solution you design.
As a self-professed data geek, problem-solver, and human-centered designer, I wondered what would happen if I applied this same approach to dating. Instead of spending so much time trying to meet the ONE right person, what would happen if met all the people? What could I learn about myself and what I'm seeking if I had MORE data to evaluate?
In April of 2019, I made a goal to go on 50 first dates and cast the net wide on Tinder, Hinge, and Bumble. I track everything from the weather, to first impressions, to who paid. I've learned a ton about what I'm looking for in a mate, and even more about the power of prototyping, iteration, and human-centered design. If you'd like to take home some lessons in human-centered design, or are just here for the dating stories, this is the place to be.
SPEAKER
Jessica Barnes, Service Design Director, Truist
Jess Barnes is a human-centered designer, problem-solver, hole poker, fact finder, dot connector, and most importantly, people's champion. Jess recently established the Service Design team at Truist bank in April of 2020 as a part of Truist's new Client Journey transformation practice.
Jess teaches and practices yoga in Charlotte, NC when she's not collecting stamps in her passport. She loves sneakers, her dogs Paco and Pica, and all things Bravo. (Sorry. Not sorry.)
LOCATION
Capitol Factory - Voltron
701 Brazos St.
Austin, TX 78701
DAY
Wednesday, November 10th
ORGANIZED BY
Truist Financial
INTENDED AUDIENCE
Those who are curious about human-centered design (or have some experience in that space), and people who generally love good storytelling.
PARKING & TRANSIT
Paid street and garage parking is available nearby.
701 Brazos St.
Austin, TX 78701