frog Studio Tour: Reconstructing Collaboration
NOVEMBER 10, 2021 2:00PM - 4:00PM
Explore frog's new studio and get hands-on with our experiments where we are exploring the future of our collaborative ecosystems. Come along with us during this historic moment of reimagining.
1221 South Congress Ave
Suite 300
Austin, Texas 78704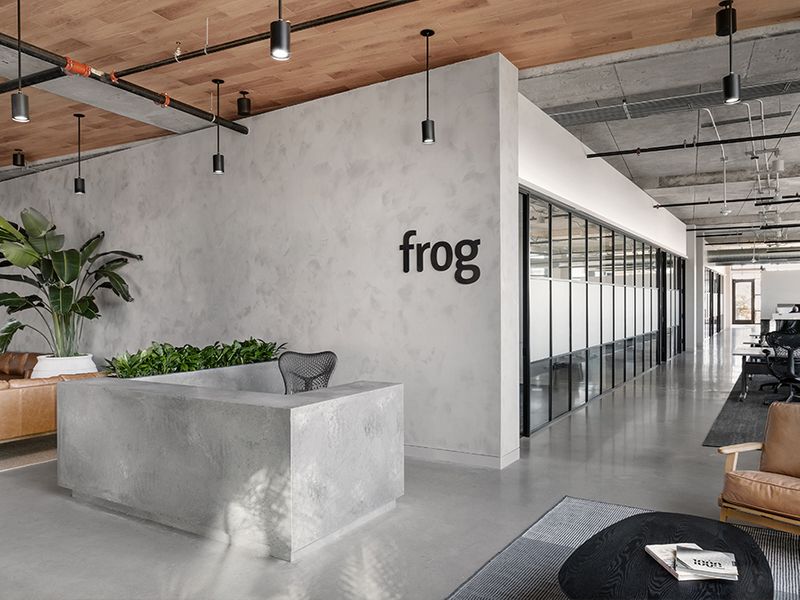 frog Studio Tour: Reconstructing Collaboration
**For those that can't attend in person, please join frog's digital studio during the event time via Spatial at this link: https://spatial.chat/s/frogevents**
Join frog as we open our doors to the design community in our new South Congress studio space, built during the pandemic and designed for the future.
As the need for an office was changing, we were building ours. We've seen the tools of collaboration deconstruct — chats became calls, doodles became digital, and workshops became tv shows.
And now we're moving into our new studio.
Times of change are opportunities for reinvention. How do we want to rearrange the tools of collaboration into something more effective for our evolving needs and the needs of our clients?
Come and take a self-guided tour, learn about the process of bringing this new space to life, and explore our reconstructed approaches to collaboration — ideas and prototypes for many potential futures.
LOCATION

1221 South Congress Ave, Suite 300
Austin, Texas 78704
DAY
Wednesday, November 10th
INTENDED AUDIENCE
Industry professionals looking to check out our new space, students looking to network and meet Austin designers
1221 South Congress Ave
Suite 300
Austin, TX 78704