Model Home of the Future: Flexible, Affordable, Quick-Build Home For Urban Infill
NOVEMBER 9, 2021 4:00PM - 5:00PM
The Plugin House is a quick-build, affordable, stylish home that addresses today's multi-pronged housing issues.
2016 Alamo Street
Austin, TX 78722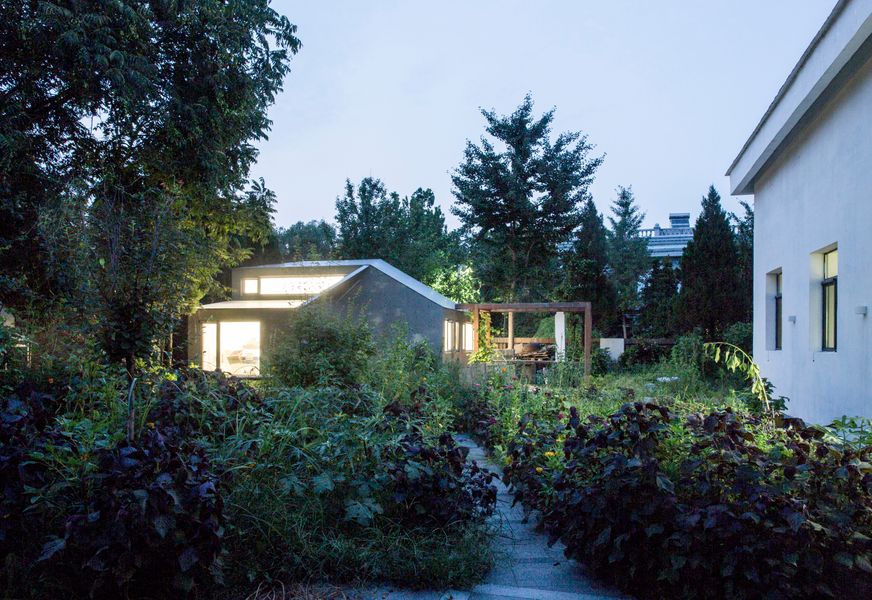 Model Home of the Future: Flexible, Affordable, Quick-Build Home For Urban Infill
The Plugin House is a modular low-cost house using Structural Insulated Panels (SIPs) designed to be deployed at scale in existing communities as an accessory dwelling unit (ADU), as well as for the institutional social housing market such as disaster relief and transitional housing.
The Plugin House offers a small-scale housing option that is designed to fit into a wide range of urban and rural conditions. The proprietary system manufactured in the US uses pre-fabricated parts that consist of insulation, structure, interior and exterior finishes molded into one modular panel. The entire house can be installed by 4 people in 4-6 hours with minimal tools.
Key elements of the Plugin House and its potential to improve the entire housing process:
Increase housing stock, slow rising housing prices, and address the affordability crisis while minimizing displacement and disruption
25% less costly than traditional built homes
50% less building time than traditional built homes
Environmentally friendly
Turnkey service including permitting, inspections, foundation, framing, installation, utilities, and interiors
Come hear the founders tell the story of this innovative housing concept and discuss its potential societal impact.
SPEAKER
Anmol Mehra, Co-founder, Plugin House Company
Anmol is a socially conscious housing developer focusing on residential projects at the intersection of affordability and density that often benefit underserved groups including artists, refugees, and people recovering from addiction. He holds a mid-career Master in Public Administration at the Harvard Kennedy School of Government, as well as an MBA and a Bachelor of Science from the University of Texas. Anmol worked 15 years as a senior equity analyst and portfolio manager at Fidelity Investments before leaving to attend the Harvard Kennedy School.
SPEAKER

James Shen, Co-founder, Plugin House Company

James is the Co-founder of PluginHouse Company and Co-founder/Principal at People's Architecture Office, an award winning architectural practice. He received his Master of Architecture from the Massachusetts Institute of Technology and a Bachelor of Science in Product Design from California State University, Long Beach. He was a Harvard Loeb Fellow and a Research Fellow at the Harvard Joint Center for Housing Studies.
LOCATION
2016 Alamo Street
Austin, TX 78722

DAY
Tuesday, November 9th
ORGANIZED BY
Plugin House, Public Benefit Corporation
INTENDED AUDIENCE
Public policy professionals, real estate professionals, urban design and planning professionals, nonprofit partners working in affordable housing and social services, land owners, local government officials, general public
2016 Alamo Street
Austin, TX 78722