Popcorn Pitches: Persuasion Through Cinematic Storytelling
NOVEMBER 8, 2021 12:00PM - 1:30PM
Winners of the 2020 Austin Design-a-thon present Popcorn Pitches, a cinematic spin on design challenges. Grab some candy as they walk you through formulating the perfect pitch using film techniques.
6101 Highland Campus Dr
Design Studio HLC 2.2331
Austin, TX 78752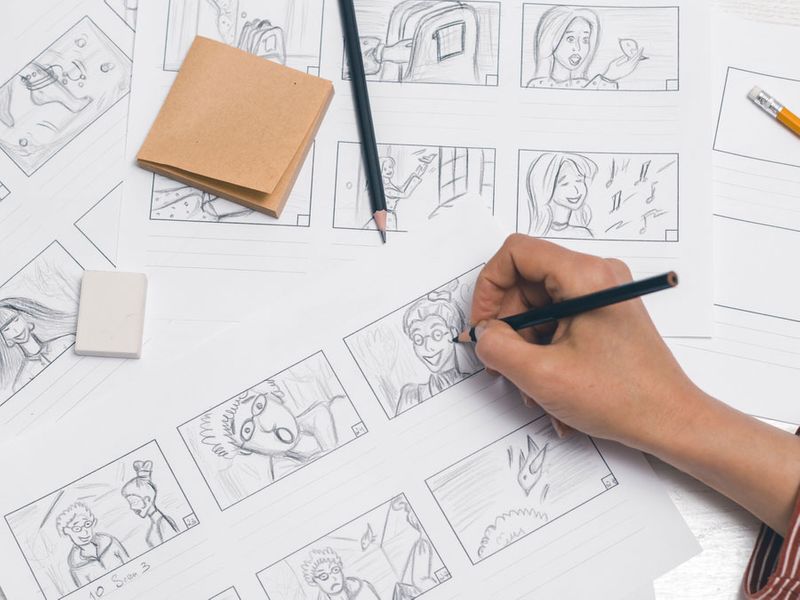 Popcorn Pitches: Persuasion Through Cinematic Storytelling
Team Riverbats will guide guests through the process of storytelling as a tool in the art of creating a pitch. As winners of the 2020 Austin Design-a-thon and top three finalists of the 2021 Community College STEM Innovation Challenge, these designers have had first-hand experience pitching to judges of various backgrounds. In doing so, they learned that selling your idea has less to do with the technicalities of your product and more to do with finding the right story behind it. Through the creation of short scenes or movie trailers, guests will learn the importance of design thinking and storytelling within tight time constraints.
SPEAKER
Tina Avent, Visual Designer / UX Designer, TIP Strategies
Tina is a graphic designer at TIP Strategies and has worked as a web developer and graphic designer in Austin for over 20 years focusing on solving accessibility issues in design. Tina is studying UX design at Austin Community College and previously studied graphic design and photography at the University of North Texas. Over the last year, she has participated in virtual design and STEM competitions with A small team of designers, placing first in the ADW Design-a-thon and third in a national competition co-sponsored by the National Science Foundation. In her free time, Tina enjoys running sound and lights for live theater, photography, and exploring all of the things that keep Austin weird with her wife Monica, housemate Jennifer, and their tiny dog Bella.
SPEAKER
Justin Hale, UX Designer, Red Hat
Justin X. Hale, 2020 ADW Design-a-Thon winner, and 2021 National Science Foundation STEM competition finalist. He is an award winning User Experience Designer with a decade of experience in graphic designer and storytelling. A serial entrepreneur and athlete, Justin thrives in fast-paced, agile environments, working with diverse groups of people. While pursuing an associate degree from Austin Community College, Justin enjoys taking part in design competitions, coaching rugby, and works full time at Red Hat (an independent subsidiary of IBM) as an Associate UX Designer on the OpenShift Team.
SPEAKER
Cimone Almestica, UX Designer, Brand Rep, CLIF Bar
Cimone is a designer from Austin, TX with a love for travel, innovation, and telling stories through creative mediums. She will be graduating in spring 2022 with an AAS in User Experience Design from Austin Community College. Recently, she has participated in three design and STEM competitions, placing first at Austin Design Week's Design-a-thon 2020, and third in AACC and National Science Foundation's Innovation Challenge 2021. After graduating, Cimone plans to focus her skill set on strengthening the link between human-centered design and social activism.
SPEAKER
Cameron Primm, UX Design Intern, Austin Community College
Cameron Primm is a UX / UI design intern and student at Austin Community College. With a team of 3-4 other students, Cameron has had success competing in various design and STEM competitions. Last fall, he placed first in last year's Austin Design Week with a solution for online learning fatigue in Austin's local school districts. While he loves exploring other worlds through movies and literature, his world is his fourteen year old dachshund named Jack.
LOCATION

6101 Highland Campus Dr
Design Studio HLC 2.2331
Austin, TX 78752
ORGANIZED BY
Austin Community College
INTENDED AUDIENCE
Entrepreneurs, designers, and students looking to improve their presentation skills
PARKING & TRANSIT
Parking at Highland Campus is free for anyone this fall semester. There is also street parking surrounding the campus. MetroBus: 7, 10, 300, 320, 350 MetroRail Red Line 550: Highland Station. Be sure to check out our sustainable transportation recommendations.
6101 Highland Campus Dr
Austin, TX 78752