The Cathedral Gallery Tour
NOVEMBER 11, 2021 4:00PM - 6:00PM
Join us for a tour of The Cathedral and learn more about the history of the space, design inspiration, and view/shop their art exhibit.
The Cathedral
2403 East 16th Street
Austin, TX 78702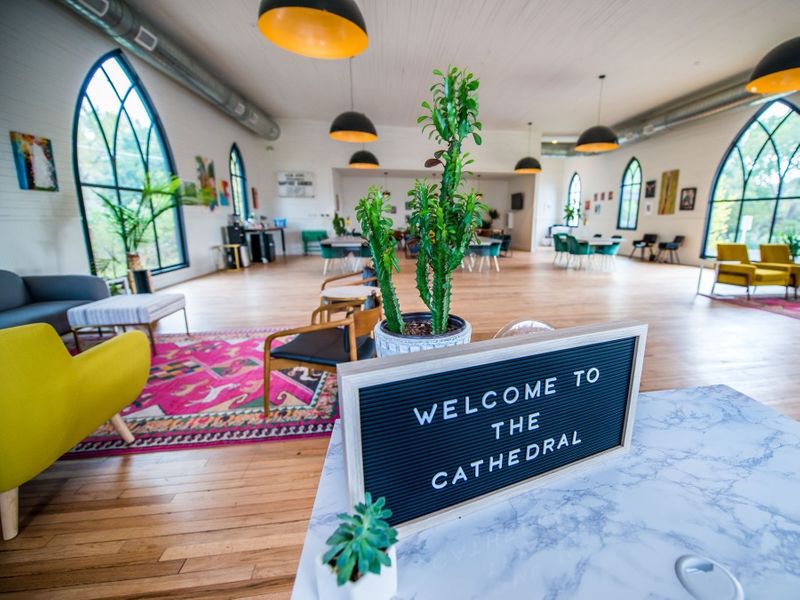 The Cathedral Gallery Tour
Join Founder of The Cathedral, Monica Ceniceros, for a personal tour of this historic 1930's refurbished church in East Austin. Enjoy a complimentary bar while learning more about her design approach and inspiration for the space. The Cathedral is also home of atxGALS, Austin's largest women artist collective. Guests will be able to walk through the space to enjoy and shop an exhibit with over 200 originals and hundreds of prints from these local artists.
SPEAKER
Monica Ceniceros, Founder and CEO, The Cathedral ATX
Monica Ceniceros, Founder and CEO. Monica has been creating art since she can remember. Growing up in Monterrey, Mexico, she absorbed the colorful culture that is reflected in her art and design style today. In 2017, Monica started atxGALS, an all-women artist collective whose mission is to create more exposure and support for emerging women artists through unique, urban art pop-ups, and by making exhibits more accessible and fun for the public. Monica launched The Cathedral in October, 2019 to continue to support local artists through these exhibits, and grow their opportunities and exposure through various events, tapping into local music, ballet, food, and more!
LOCATION

2403 East 16th Street
Austin, TX 78702
DAY
Thursday, November 11th
ORGANIZED BY
The Cathedral
INTENDED AUDIENCE
All Adults 25+
2403 East 16th Street
Austin, TX 78702