The Future is Freelance: How to Embrace the Freelance Economy
NOVEMBER 9, 2021 1:30PM - 2:30PM
Join a panel of freelancers as we discuss how to design your career in a sustainable way through freelancing and independent work.
The ADW Hub
301 W. 2nd Street, Suite 100
Austin, TX 78701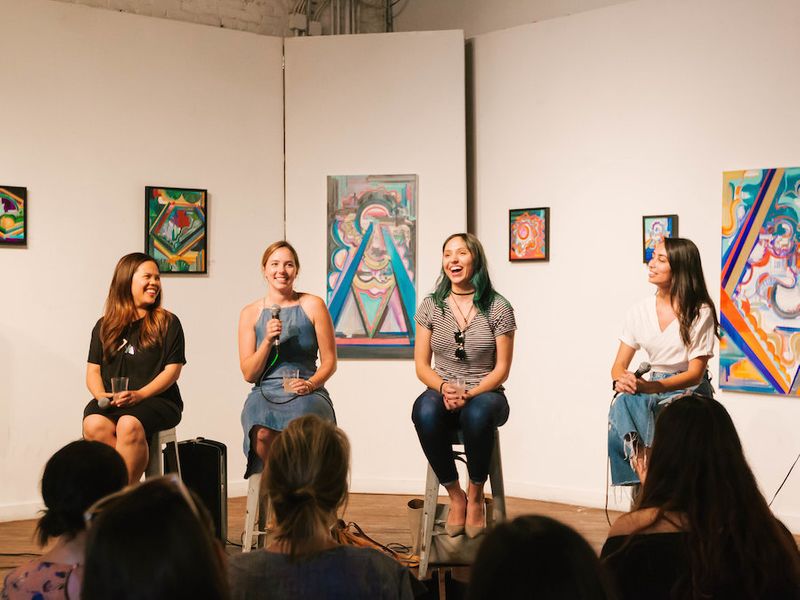 The Future is Freelance: How to Embrace the Freelance Economy
Freelancing has been a trending career path for years, but 2020 proved that the freelance lifestyle and all that comes with it — flexibility, working with people anywhere in the world, and doing meaningful work — is here to stay.
Freelancing goes beyond the gig economy — freelancing offers many the opportunity to design their careers and lives in a sustainable way.
This panel will feature diverse perspectives from freelancers and those who hire freelancers and will discuss the questions: How can we, as freelancers, build and maintain a sustainable career? What steps need to be taken to ensure the freelance economy is inclusive? And how can those who want to hire freelancers take the right steps to do so?
LOCATION

301 W. 2nd Street, Suite 100

Austin, TX 78701
DAY
Tuesday, November 10th
INTENDED AUDIENCE
Freelancers, self-employed, those who are considering freelancing, those who want to hire freelancers
PARKING & TRANSIT
Located on the backside of City Hall, there is paid parking in the City Hall garage, paid street parking nearby, and of course, public transportation. Be sure to check out our sustainable transportation recommendations.
301 W. 2nd Street
Suite 100
Austin, TX 78701