The Future of Cities
NOVEMBER 10, 2021 10:00AM - 11:00AM
Local governments around the nation are struggling with incredible challenges. Citizens must find their voice in shaping the future of our cities and the way we live in them.
Capitol Factory - Voltron
701 Brazos St.
Austin, TX 78701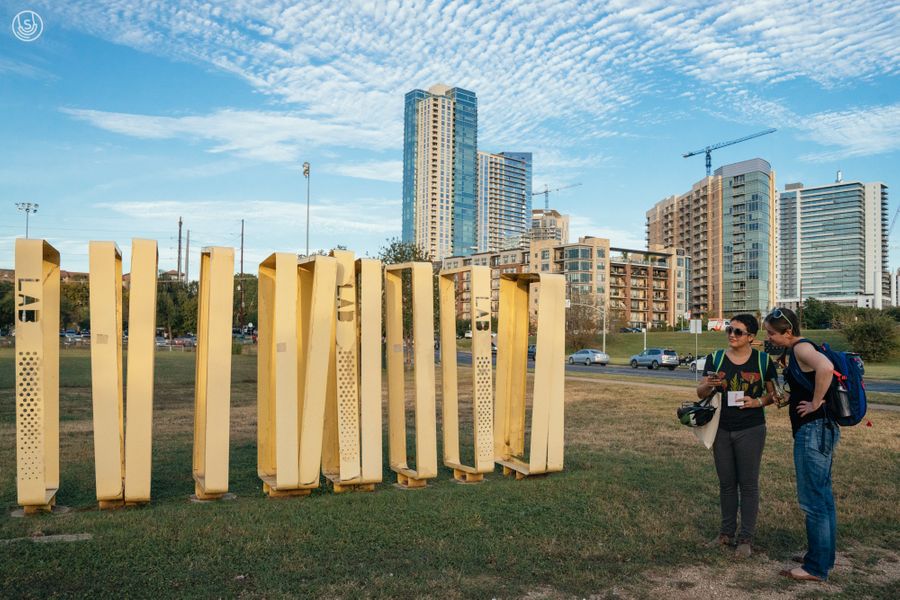 The Future of Cities
Cities around the nation are struggling with huge challenges: aging infrastructure, the adoption of new transportation technologies, partisanship, and social change.
At the same time, the mainstream has become too apathetic or too busy to actively participate, leaving local governments at the mercy of the very vocal and very polarized minorities. We all have a stake in finding ways to shape the future of our cities, and finding constructive ways to engage our local governments.
In this talk, we'll discuss some of the biggest challenges looming on the horizon, why they matter, and how to get the conversation started.
SPEAKER
Heather Benoit, Senior Managing Director of Strategic Foresight, Strategic Government Resources
Heather is an innovation and foresight expert who is passionate about strategically creating better futures and finding solutions to the world's most complex challenges.
She is currently the Senior Managing Director of Strategic Foresight at SGR, an independent firm serving the needs of local governments around the nation. At SGR, Heather leads futures research and trends analyses for topics critical to the future development of local governments, cities, and communities. Heather was previously the Futures & Insights Lead at M3 Design, an independent design firm specializing in the commercialization of cutting-edge technology and unique products. At M3, Heather led futures research in technological development, social and political trends, and environmental sustainability. She used this research to assess business model opportunities and inform product architecture and design.
Previously, Heather served as Senior Mechanical Engineer for M3 Design, where she led the development of products ranging the gamut from delicate surgical devices to ruggedized industrial equipment. Prior to joining M3 Design, Heather was the lead Project Engineer at Arthrex California Technology, where she worked cross-functionally to deliver the world's first 4K arthroscopic camera. She's also worked as a Mechanical Engineer for ValenTx Inc., a medical device start-up developing innovative solutions to treat obesity. Heather has been issued several patents for novel invention and regularly gives lectures to collegiate engineering programs. Heather also co-founded Austin Women in Engineering, a professional engineering society, helping to develop a social network for women in Austin.
Heather received a Bachelor of Science in Engineering and a Master of Science in Biomedical Engineering from Baylor University, and sits on the Baylor Mechanical Engineering Strategic Council. She's also received an MBA from the Quantic School of Business & Technology and is currently completing a Master of Science in Strategic Foresight at the University of Houston.
LOCATION
Capitol Factory - Voltron
701 Brazos St.
Austin, TX 78701
DAY
Wednesday, November 10th
ORGANIZED BY
Heather Benoit
INTENDED AUDIENCE
Everyone
PARKING & TRANSIT
Paid street and garage parking is available nearby.
701 Brazos St.
Austin, TX 78701